Earn More Interest on Your Savings
Update: Since publishing, ING Direct has become Capital One 360.
ING Direct has performed admirably in providing a home for my emergency fund and discretionary savings. But, it is time that I found them a better home, especially when ING Direct has been lackluster — compared to the competition — in promoting the growth of my savings.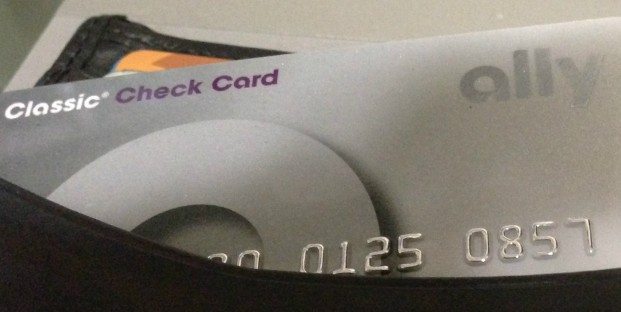 When I opened my ING Direct savings account four years ago, the online banking industry was small and ING Direct reigned as king with its amazing interest rates. However, we're in a different time now. Since online banking has gone mainstream, more online banks are showing up and they're attracting plenty of attention with their high interest rates and other bells and whistles, such as ATM refunds.
For someone who practically stares at savings rates all day long, it's disconcerting to see that my savings have so much potential. Fortunately, these high savings rates from competing online banks do not last for long — minimizing my guilt of not having given my savings a better home. Besides, I prefer not to open and close accounts too often.
Although I've been able to refrain from frequent rate-chasing, I can no longer bear to see the depressed online savings rate from ING Direct, which is currently at 0.75% APY. That's why I'm moving my money — to Ally Bank, arguably ING Direct's biggest rival.
Why move your savings?
It's not because ING Direct is about to become a single entity with Capital One 360. It has nothing to do with customer service or account features. Honestly, I haven't used much of either — ING Direct has always been a quiet and tranquil place for my money. So, the savings rate is the main reason for the move.
Ally Bank's online savings rate and money market rate are currently the same, at 0.95% APY. Both rates have consistently matched or beaten the savings rate offered by ING Direct over the years. At today's rates, $10,000 saved at Ally Bank would yield $20 more per year than $10,000 saved at ING Direct. Yes, many savers would scoff at a measly $20, but I expect the rate difference between the two online banks to widen once interest rates begin to rise again. The more I thought about it, a move to Ally online savings or a money market account just made sense.
It's also good to see that the bank has received solid reviews from customers on MyBankTracker. (Not surprised to see that many reviewers have moved their money in the search for better savings rates.)
Where to save
Then, it came down to deciding between Ally's online savings or money market accounts. Both are very much the same, except that the money market account offers check-writing and a debit card for ATM access (all transaction fees are refunded by Ally). I probably won't be needing these features too often but it doesn't hurt to have them available to me.
So, the money market account it was.
I've started moving my money slowly to Ally, but I'll probably keep my ING Direct account open for a little while — just to see how ING Direct will change under Capital One 360.
Where are you keeping your savings? Have you considered an online bank? Here are the best online banks to choose from.
Ask a Question