File Your Taxes on Your Phone or Mobile Device
You can do just about anything with your smartphone or mobile device. Whether you're making restaurant reservations, looking at a map of the sky, transferring money from one bank account to another, or downloading movies, your phone likely has an app for that.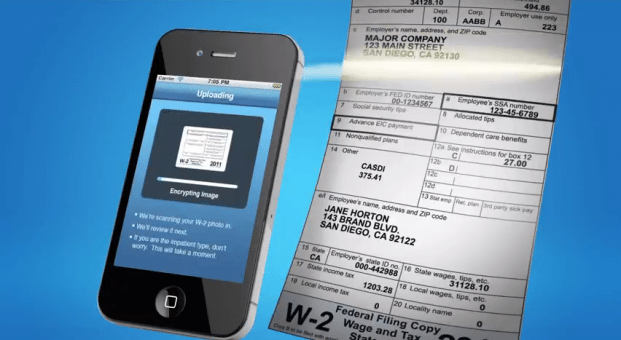 When it comes to that dreaded time of the year known as tax season there is even an app that will file your taxes and countless other apps that can help you during the tax season madness.
TurboTax's SnapTax
TurboTax was the first company to offer the ability to completely prepare and e-file your taxes directly from a mobile device. Their SnapTax app is available for iPhone, Android, and iPad devices and allows users to estimate their tax refund, prepare and electronically file their tax return, and track the status of return after you file. If you have a simple tax return, then TurboTax's SnapTax can file it for you using your mobile device. Both SnapTax for iPhone and Android and TurboTax for iPad apps include free one-on-one tax advice if you need help while filing.
SnapTax makes it easy to determine whether you can use it to file your taxes. When you download the app (which is free), it asks you a series of questions to decide whether you can use this method to file. If you qualify, then you will pay a small fee to file.
Using SnapTax involves answering a few questions and taking a photograph of your W-2 to complete the 1040EZ. If you are using the version for iPad, you can now quickly transfer information from your prior year's tax return automatically, as well as automatically import your income data from more than 400,000 employers and banking institutions.
If you can't file your taxes with the 1040EZ form, you will have to use another method for filing your taxes. Individuals who earn more than $100,000, want to claim extra deductions, or have multiple sources of income will not qualify to file with 1040EZ, and will not be eligible for the SnapTax app. You can, however, use your mobile device's browser to access all TurboTax online products, including the Free Edition, to file your taxes on your phone if you prefer to use that over a computer.
H&R Block's Tax Central
H&R Block's smartphone app, Tax Central, won't file your taxes for you but it can make tax season much easier. It's a great tool for people who like to estimate their taxes before filing or bringing their information to a tax preparer to complete.
With this app, you get:
A tax estimator that approximates how much you will pay or get back from the government
A help section that answers basic questions about taxes and even includes key terms that will help you understand taxes and related documents
A checklist that will make sure you have all of the documents that you need to file your taxes
Ability to schedule an appointment with the local H&R Block if you choose to
A status checker that will let you know when your refund is ready.
If you just need to learn more about taxes, get answers to questions, or estimate your liability or refund – this app is a good option.
TurboTax's TaxCaster
Another option to estimate your taxes is offered through TurboTax's TaxCaster. It is very similar to H&R Block's Tax Central app, but seems to use more attractive graphics and easier-to-understand instructions for filers who really don't know much about the process.
TaxCaster has iPhone and Android versions.
Internal Revenue Service Goes Mobile With IRS2Go
The IRS released IRS2Go for smartphones that allows you to get IRS tax updates, get notified of new videos posted to the IRS YouTube channel, receive daily tax tips, follow the IRS Twitter feed, and check the status of your federal income tax refund. IRS2Go is a free app available for iPhone, iTouch and Android devices.
Choosing a Tax App
If you really want to use your phone or mobile device to file your taxes then you're going to have to choose SnapTax. Unfortunately, it only works for those with simple tax needs and who qualify for filing using a 1040EZ form. The moment things get complicated, you have to go online to use more advanced software.
If you just need some tax advice, then you have plenty of apps to consider, including TaxCaster and Tax Central. The IRS also has its own app, called IRS2Go, but it has very limited functionality.
In upcoming years, smartphone app makers will certainly develop more sophisticated options for people who want to file with their mobile devices. For the time being, though, you have limited options.
Ask a Question