BillGuard Brings Transaction-Monitoring to Lemon Wallet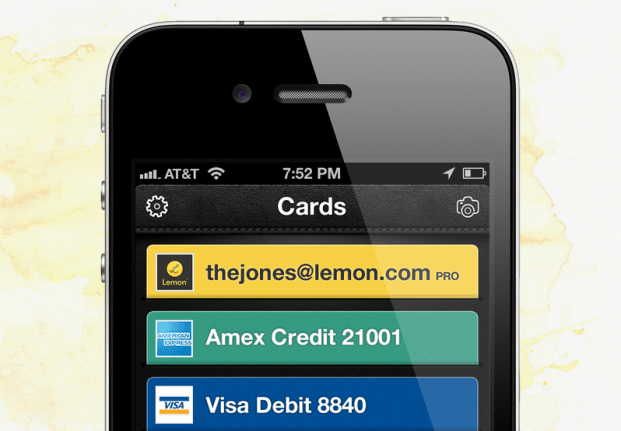 BillGuard, the provider of a transaction-monitoring service, is continuing its push onto mobile devices through a new partnership with Lemon Wallet, which helps more than 2.5 million consumers manage their debit and credit cards.
"The consumers like the convenience of digital wallets but the most important aspect is security — you want to make sure they're safe," said Mary Anne Keegan, chief marketing officer at BillGuard, in an interview.
For those who don't know, Lemon Wallet acts as a digital database for the cards (including IDs, loyalty and payment cards) in your wallet. Through this new partnership, Lemon Wallet will let users know that they now have BillGuard protection available — they have the option to sign up for a BillGuard account.
After signing up and linking their card accounts, BillGuard will begin to monitor transaction activity for suspicious and fraudulent charges. BillGuard users help other users detect questionable transactions by flagging activity that occurred on their own accounts.
Lemon Wallet is the second mobile application with which BillGuard is integrated. In September, BillGuard launched integration with the Apple Passbook app, which offers functionality that is similar to Lemon Wallet.
BillGuard is in discussion for partnerships with other digital-wallet providers, Keegan said.
With the growing smartphone market and increasing focus on mobile payments and digital wallets, it's no surprise that BillGuard bolsters its mobile presence.
"We're not specifically locked into mobile," Keegan added. "We want to make sure that whatever device the consumer chooses to use, it will be protected by a BillGuard layer."
The company expects to launch its very own native mobile apps later this year to early next year. They will offer the same features already available through the online account.
Another feature that BillGuard plans to add in the future is real-time alerts of data breaches, which appear to be happening more frequently in the past few years.
Also, BillGuard is close to announcing the first partnership with a major card issuer.
Ask a Question