Fifth Third Bank's Prepaid Card Taps Playbook of Chase Liquid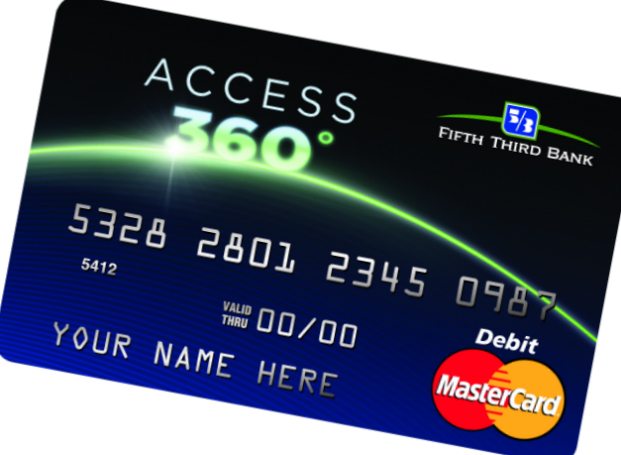 A new prepaid card from Fifth Third Bank has been introduced for the consumer who is seeking an alternative to traditional checking accounts. Called Access 360°, the prepaid card carries features that are very similar to those offered by Chase Liquid, an attractive bank-issued prepaid card.
The Access 360° card has a monthly fee of $7, which can be reduced to $4 for customers who have an existing Fifth Third checking account or who deposit $500 per month into the prepaid card. Customers can withdraw cash at any Fifth Third ATM for free. They can fund the card for free with direct deposit, transferring funds through online banking or at a bank branch. (Loading through an ATM is not available.)
And, the account can be managed via online banking and text banking. Fifth Third does have its own native mobile applications and recently started offering mobile check deposit, but they are not compatible with the Access 360° card. "We continue to evaluate other mobile functionality," said Stephanie Honan, a Fifth Third Bank spokesperson.
Chase Liquid, which launched this summer, may have set the path for bank-issued prepaid cards like Fifth Third's Access 360° card. The Liquid card has a flat $4.95 monthly fee and customers can load funds at an ATM or through mobile banking. Withdrawals at Chase ATMs are free.
These prepaid cards are able to fulfill most banking needs without paying the higher monthly fees that usually come with traditional checking accounts.
Fifth Third also offers a rather unusual "checking" account, called the eAccess Account, which doesn't offer checks. It also doesn't have paper statements and requires combined monthly direct deposits of at least $500. This account has no monthly fee, but failing to meet the previously mentioned criteria for three straight months will cause the account to convert to an Essential Checking account, which can cost $11 per month.
The Access 360° card is a way to offer traditional banking services to consumers who cannot meet the fee-waiver requirements of traditional checking accounts.
"Fifth Third Bank's Access 360° prepaid card looks like a pretty good deal — for consumers willing to come to a branch," said Jim Wells, president of Wellspring Consulting, a firm that specializes in financial services for consumers who do not use traditional financial institutions. "The program suffers from the prevailing banking industry myopia that still sees this as something that might attract any of roughly 50 million of consumers who eschew bank accounts."
Prepaid cards, commonly found in drugstores and supermarkets, were largely believed to be popular among consumers who didn't qualify for a bank account or chose to avoid a traditional bank. But as banks like Fifth Third Bank and Chase begin to issue their own prepaid cards, that notion is changing.
Ask a Question