Banks Getting Involved with #GivingTuesday; So Can You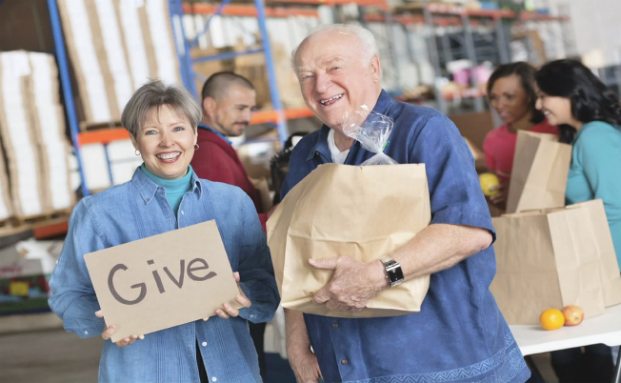 First came Black Friday. It ultimately spawned Cyber Monday and Americans were quickly wrapped up in a whole long weekend of gluttonous eating and excessive spending. Now we have a ray of hope in Giving Tuesday.
For its opening debut #GivingTuesday, as it has been dubbed online, will launch nationally to promote donations from individuals, organizations, corporations and the media. They can give back in any way possible on Tuesday, Nov. 27, following the Thanksgiving weekend to be a part of what hopes to be a nationwide movement – Alaska is the only state where no company or institution has signed up yet.
Help could come in the form of monetary donations to a charity or volunteer work, and there is plenty of work to be done. Some companies are dedicating the day to volunteer work instead of going into the office to pump some meaning behind the hackneyed phrase "season of giving."
Financial institutions
So far, two large financial institutions have declared their monetary support for #GivingTuesday on the newly formed organization's website. Aside from posting about the movement on its Facebook page (called Chase Community Giving), JPMorgan Chase will match eligible employees' contributions dollar-for-dollar up to $1,000 per employee to Good Works Employee Giving Campaign.
Discover is offering a 2% match to cardmembers' donations to the national chapters of its charitable partners. It will also waive transaction fees to its charitable partners for donations made on #GivingTuesday. And finally, cardmembers can donate their cashback bonus to Discover's charitable partners and receive a 2% match.
MyBankTracker's pledge
Here at MyBankTracker we've signed on as a media partner and have pledged to spread awareness about these and other charitable opportunities being offered by financial institutions to promote the efforts of #GivingTuesday. You can check back on our website for updates on these and other efforts, which will continue to be added in the days leading up to Nov. 27.
Help spread the word!
Ask a Question