Does Peer Pressure Encourage Saving?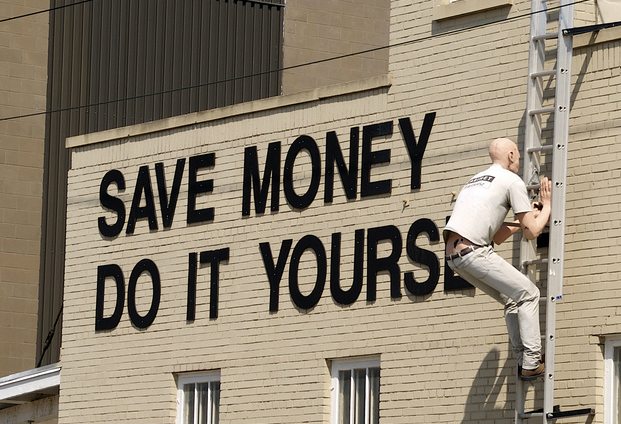 Peer pressure is often referred to in a negative way – such as when teenagers experiment with drugs or alcohol because their friends pressured them into it, for example. Peer pressure can also be used to encourage good habits and behaviors, including saving money, as a Harvard Business School assistant professor's research shows.
Dina Pomeranz spent a summer in Chile, where she witnessed first-hand the anxiety a woman faced regarding her financial future. Like many people in today's economic climate, this woman was losing sleep over concerns that she wouldn't have enough money to support her family or send her children to school if she became unemployed or became ill.
This experience led Pomeranz, an assistant professor in entrepreneurial management at Harvard Business School, to wonder how microentrepreneurs and small-business owners with variable, low income (like the woman in Cameroon) could learn to save more. The savings would of course help provide an emergency fund, reduce the anxiety they feel over financial concerns, and give them a cushion if their businesses failed or they were unable to work temporarily.
Chile Microentrepreneur Research
In 2012, Pomeranz published a research paper based on their 2008 research of microentrepreneurs in Chile. The research paper explains how peer pressure among workers leads to greater savings, but how simple text message reminders would also have similar results.
Many people in Chile do not have access to automatic savings plans like people in developed countries use to promote saving. Pomeranz and other researchers helped small-business owners, like street vendors and coffee cart operators in Chile form financial support groups, modeled after Weight Watchers groups – with the idea that people would help motivate each other to save more money in the same way that people help others stay motivated to lose weight.
The financial support groups met once a week and would publicly announce what their savings goal would be for the week. Members would share deposit slips of the previous week savings, to show whether they met their previous goals or not. Everyone who met their weekly savings goal would receive a sticker for a booklet and once their booklet was full of stickers they would receive a "diploma as a reward for completion.
The control group in the study had similar businesses and jobs and savings accounts, but did not attend weekly support group meetings.
At the end of the study it was found that the individuals attending the support group meetings deposited 3.5 times more often into their savings account and had savings balances almost 2 times higher than those with bank accounts but no support group.
In a related experiment, a group of people with cell phones received text messages in place of in-person support groups. In one group, each person would have a "savings buddy" and when a weekly deposit was made, the savings buddy would receive a text notification of the successful deposit and the person making the deposit would be congratulated for saving. If the deposit was not made, the savings buddy was still notified of the failed deposit. In the second group of this study, there were text messages congratulating deposits but no savings buddy to report to. In the third group of this study, no text messages were received at all.
The text messages were found to be 80% as effective as in-person support groups. There was no real difference in the amount or frequency of savings between the group with a savings buddy or without; but rather it seems just having the weekly reminder was all it took to keep people accountable for making their weekly deposits.
Would Peer Pressure Keep You On Track?
Does your bank offer a texting service to remind you to reach your savings goals? Would you use it if it did? If you are interested in setting up a reminder service to receive text messages, you could use your smartphone to schedule them yourself if your bank does not offer this service, or sign up for an online reminder service to receive emails once a week. If you have been struggling to stick to your savings commitment, maybe a weekly reminder would be enough to encourage the behavior.
You may also want to try a technological method of forcing you to save.
Ask a Question