Tools and Apps to Achieve Personal Finance Resolutions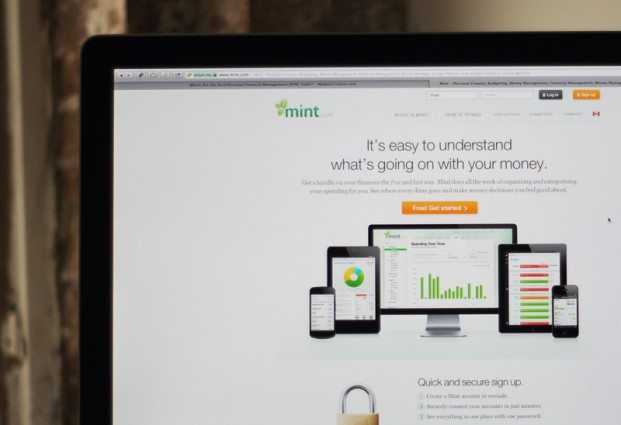 During the holiday season, many people begin thinking about the upcoming New Year. Psychologically, a new year presents the perfect opportunity to make a new start: improve your financial situation, set and reach personal goals in health and fitness, or just re-invent yourself.
If your New Year's resolutions involve improving your finances, here are six tools and apps that will help you in measuring your progress and reaching your goals:
Budgeting and Getting Out of Debt Resolutions
Take control of your financial future with personal finance New Year resolutions. The following tools and apps will help you better manage your money whether you just need to keep better track of how you spend money, or you need to pay off existing debts:
Pageonce – compatible with iPad, iPhone and iPod touch, Pageonce allows you to view all of your bills and account balances, see due dates, recent transactions and make payments all from one place. The app will send you alert messages when bills are du or if there are any suspicious transactions. You can add unlimited accounts, and you can access your Pageonce account from your iPhone, iPod or iPad – or from a computer with internet access.
Debt Payoff Pro – if you resolve to pay off your debt this year, the Debt Payoff Pro app for iPhone, iPad and iPod will help you stay on track. The app includes three calculators to help you see how long it will take to pay off a debt, a mortgage calculator and a loan calculator. You can track an unlimited number of accounts and debt. You can choose to pay off your debt with lowest balance first, highest balance first, highest interest first, or customize the order you pay off your accounts. The app will also keep you on track by sending you an alert when a payment is due and provide you with charts and reports to view the total debt owed and how much interest you've paid.
Mint – an all-in-one solution, Mint.com allows you to see all of your financial accounts in one place, keep track of payment due dates and debt repayment goals, create and manage a budget with a variety of spending categories, and monitor your investments. Your Mint account can be accessed from a computer or your phone. (Click here for our review of Mint.)
Betterment – an online tool that automates the process of investing. You can use your Betterment account to transfer money between your checking account and investments electronically and without minimum balance requirements or transaction fees. Betterment charges an annual management fee of .15% to .35% depending on the balance you maintain, and which saves you money compared to other investing options. This tool allows inexperienced investors to invest and earn a return based on the research from financial experts. (Click here for our review of Betterment.)
Time Management and Procrastination Resolutions
Improving efficiency is a surefire way to increase your income over time. Many people relying on their computers to perform their work or business activities each day and it's easy to become distracted by social media websites or other online activities that can limit your productivity if they are used too frequently. If you resolve to stop procrastinating or wasting time this year, the following tools and apps may help you stay on track:
RescueTime – this desktop app will keep track of how you spend your time on the computer and provide an activity report to see where you are losing time. There is a free 14 day trial for the professional version ($72 annually), which will even allow you to block distracting websites and alert you when you are spending too much time on a particular activity; or a free version that will simply track how you are using your time so you can analyze it. If wasting time has been hurting your income and productivity, this app may help you increase your earnings through increased efficiency.
WorkRave – for workaholics spending hours at their computer every day and who need to be reminded to take a break once in a while to improve their efficiency when they are hard at work – WorkRave is the ideal online tool. You can schedule micro-breaks (a quick stretch and bathroom break) and rest breaks (longer breaks to give your mind a break). Don't underestimate the power of taking frequent short breaks in your overall daily productivity. More productivity means more money!
For more reviews of personal-finance and investment tools, visit our Reviews section.
Ask a Question