Swipe-Free Bank Cards May Be a Threat to Identity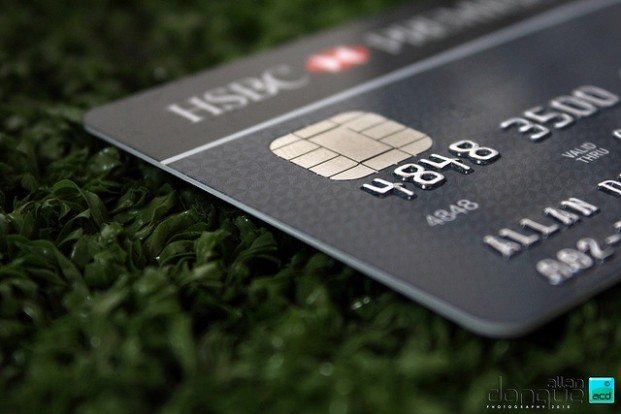 Many banks offer customers a faster way to pay for purchases through the use of 'contactless' bank cards. The banks in the United States that offer swipe-free credit cards are presently few, but the technology is progressing rapidly and more banks are likely to follow suit. The swipe-free transaction process is meant to be a convenience, but may signal more problems when it comes to consumers protecting their identity and personal financial information.
How Do the Swipe-Free Cards Work?
The bank cards offer a technology which permits payment transactions without having to swipe the bank or credit card. Users need only to hold the card in the vicinity of the card reader terminal to register the data.
Currently, bank customers may be aware that their debit or credit cards are capable of performing swipe-free transactions if the cards sport the Visa payWave, MasterCard PayPass, American Express ExpressPay or Discover Zip logos. These cards have a RFID chip which uses radio frequencies to complete the transaction without needing to swipe the card physically through a terminal device.
The other up-and-coming form of contactless card payment is possible due to EMV (Europay, MasterCard, Visa) chips, which are embedded in cards just like RFID chips. It is a global smart chip which can be used at point-of-sale terminals and ATMs that accept EMV chip cards. EMV chip cards have become the standard payment option in foreign countries to fend off card-skimming fraud. EMV chip cards can also be contact type cards that require users to "insert" the card for the transaction.
The contactless cards have some limitations for each transaction such as how much you can spend and what activities can be done without swiping the card through the terminal.
Potential Risks and Threats
The advancement of the so-called smartcards does have issues to content with when it comes to use. One issue users have complained about includes the failure of cards on a frequent basis. The cards can often sustain damage and the chip inserted into the card is at risk of breaking or being otherwise compromised so it no longer works at the terminal.
Another concern that should make consumers wary is the potential for theft of identity and card information. While it is true that there are all kinds of risks ordinary credit cards incur, the swipe-free cards may allow thieves to get away with a lot more. Because there is typically no need for users to authenticate themselves when using the card, criminals may target these card users to fraudulent access account information for their own purchases.
Additionally, there are greater concerns as far as technology goes. As with the technology for bank cards advancing, the criminal side also moves forward. There are now devices on the market which allow thieves to access your bank card's RFID chip while it is still tucked inside your wallet. Not only are users clueless about the theft, the thieves have instant-access to your information without laying a finger on you. Since smart card technology is also being used in personal identification cards and the like, you could lose a lot of your vital information to the wrong person in an instant. (There are actually special wallets that block RFID transmission.)
Well, the Bank Says They Are Safe…
Obviously the banks issuing the cards have done their homework about card security, but the truth remains someone else is already working on a way to interfere with that security. The government authority that monitors this type of security threat is the Secret Service and the agency has not reported any increase in specific fraud activity related to the swipe-free bank cards. But it does happen.
Ideally, you should make the decision as to whether or not this technology makes sense to you. It may be appealing to consider not having to physically swipe your bank card at the time of checkout. But if you feel you'd be at risk for additional threats to your personal financial information and identity, it may be wise to consider all of your options before jumping on board.
Credit cards and bank cards in general can pose a security risk, especially if they are physical stolen since the card itself possess all of the pertinent information one needs to make purchases on the card.
Preventing the Risk of Fraud
While you may not be able to stop others from gaining access to your personal card information, you can protect yourself by being proactive about your accounts. Each month when a statement arrives in your mail box, be sure to review it line by line, noting any transactions you did not make. Report these transactions once you are sure they were not something you authorized.
If you are not watching your statements carefully, you can easily lose your money. Reporting fraud too late may leave you responsible for what happened. Criminals often count on an account owner's procrastination or neglect of monthly statements in order to get away with the crime.
Ask a Question