Banking Predictions for 2013: Mobile Tech, Low Rates, 'Cool' Bank Accounts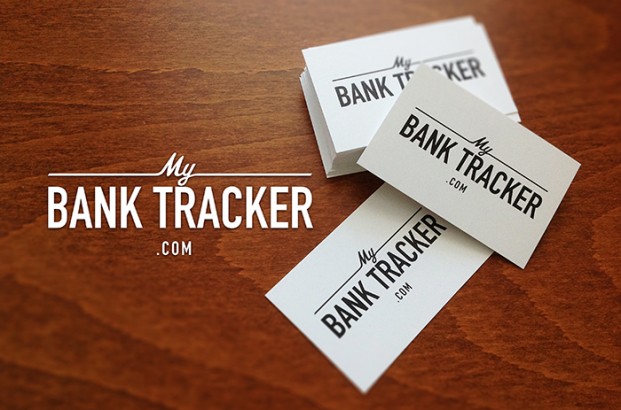 As 2012 winds down, we look ahead at plenty of trends that could blow up in 2013. There appears to be an increasing demand for convenience and easy-to-use features. To fulfill that demand, we think that mobile technology and financial innovation is key — which is why they make up a large part of our banking predictions for next year.
Here's how we think your banking experience will change in the new year. (Note: our prediction success rate isn't stellar — check out how we did on 2012's banking predictions.)
Mobile wallets & mobile payments strive harder for adoption
There's no doubt that more and more consumers will get their hands on mobile devices. The massive adoption of smartphones and tablets means that financial innovators are only going to invest more time, money and effort into mobile technology.
This year, the success of mobile payments took a huge leap forward with Google Wallet and Isis Mobile Wallet — both of which are based on near-field communications (NFC). Google Wallet, which only supported Citi MasterCards at launch, started supporting any debit or credit card this summer. Isis finally launched its pilot program in October.
Other small mobile-payment ventures, which rely on barcode-scanning instead of "contactless payments," were launched by companies such as Square and Barclaycard.
In 2013, we can expect major growth of these mobile-payment programs. Isis will expand its trials to more cities while Google Wallet tries to attract iPhone users through the launch of a "remotely controlled" physical card. And, the simple integration of barcode-based payments will lead to their increased adoption. But, as NFC-based payments and barcode-based payments penetrate the consumer market, we'll face that inevitable fork in the road — which one is the path to the future of mobile payments?
Mobile banking offers new features, focuses on security
Banks recognize that growing number of customers who access their accounts through mobile devices — just look at the number of banks that have started offering mobile check deposit: Bank of America, Wells Fargo, SunTrust, ING Direct and Ally Bank are some of the banking giants that have given customers this ability to deposit checks through their smartphones.
Recently, U.S. Bank became the first bank to offer mobile photo bill pay, which lets customers pay bills by taking photos of payment slips. This feature is developed by the same company, Mitek Systems, that powers mobile check deposit to the biggest banks in the country. In 2013, we'll see more banks, especially online banks, offer mobile photo bill pay.
We're also going to see that our mobile devices become more of a validation tool for banks. For instance, you might be able to make ATM deposits and withdrawals by verifying your identity through your mobile devices (SunTrust already has ATMs that are capable of supporting this feature). Or, the bank might require you to verify a large funds transfer by providing a passcode that is sent to your phone via text message (Citibank already requires this method of two-factor authentication).
New online banks to prop up low savings rates
The Federal Reserve has maintained a monetary policy that suppresses interest rates. In fact, the central bank said that interests rates probably won't rebound until the unemployment rate drops down to 6.5 percent, which is expected around sometime in 2015. Meanwhile, savings rates will continue to fall. Rates for savings accounts and short-term CDs will slowly trickle downward and rates for long-term CDs will experience more significant drops.
To combat the declining savings rates, new online banks will need to keep the savings spirit alive.
This year, we saw a few new online banks and we're expecting more to come in 2013. These new online banks are likely to offer the top rates in all deposit-account categories because they use high rates to attract new customers. TIAA Direct and Barclays were examples of new online banks that launched this year and they hold some of the leading rates in savings accounts and CDs.
Bank accounts that you can't wait to have
Thanks to the bank-fee debacle of 2011 and with interest rates in a continuous fall, banks are stuck in a tight spot when it comes to attracting new customers, who want to save more and are increasingly cautious of fees. In 2012, a few banks have made slight changes to their fee structure, but they've largely avoided reigniting consumer unrest.
Therefore, in 2013, more banks will launch creative ways to appeal to a new consumer mentality.
One way is what we call "a-la-carte" banking, which points to a fee structure that mimics that of the telecom industry — basically, if you want more features, you'll pay more. Union Bank started testing a new checking account that starts with bare-bone features and customers can add more features, but the account's monthly fee increases depending on the perks. This idea, of opting in for a service, would lead to fewer angry customers because they chose to incur the fee for something that they wanted.
Currently, a couple of major U.S. online banks and a top 10 global bank are testing an interesting platform — offered by a company called CHOICE FS — that allows customers to customize their own deposit and investment products. For example, you may be able to sign up for a CD ladder in a single step, instead of having to build your own by opening multiple CD accounts — and the ladder will refresh automatically. Another example would be a CD that has a variable interest rate, which changes depending on your account activity.
We expect the public to have more access to such accounts next year — as consumers look for ways to avoid fees and boost their savings returns.
Continued growth in prepaid cards brings regulation
Prepaid cards stole the spotlight for catering to consumers who preferred non-traditional methods of banking. The most attractive prepaid cards are no longer those that are endorsed by celebrities and personalities such as Russell Simmons or Suzie Orman — they come from banks. Chase, Regions Bank, PNC, Fifth Third Bank and American Express have all launched their own version of prepaid cards, which are viable alternatives to their checking accounts.
We believe that this trend will continue. More of the nation's largest financial institutions will offer prepaid cards — fostering a new class of mainstream financial accounts. And, because prepaid cards are not governed under the same financial regulations that oversee deposit accounts, we expect lawmakers to emphasize the need for supervision of prepaid cards and accounts.
Ask a Question