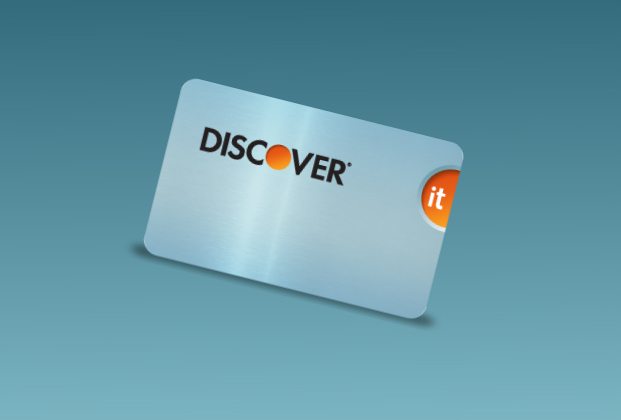 There appears to be a major product-line shakeup at Discover, one of the country's largest credit-card issuers. In a recent change to its website, Discover seems to have stopped offering some of its popular credit cards — such as Discover More and Discover Motive — and placed emphasis on the new Discover "it" card.
Unveiled in the summer, the new Discover it® card touts a decent cash-back program and a very consumer-friendly fee structure — a pair of features that appeal to almost any consumer. The card pays 5 percent cash back on purchases in certain categories (which change on a quarterly basis) and 1 percent cash back on all other purchases.
This cash-back program is a step up from the Discover More cash-back credit card, which has the same 5 percent cash-back program, but Discover More offers 1 percent cash back on other purchases only after spending $3,000 in the year (0.25 percent cash back on the first $3,000 spent annually).
Discover it® has no annual fee, no over-the-limit fee and no foreign transaction fee. Discover won't charge a late fee for the first late payment and paying late won't result in an APR increase.
A student version of the card is also available, but it comes with a shorter introductory-APR period and a higher regular APR.
The card's features easily outshine the Discover More's program, which may lead many to believe that the Discover it® card will become the main cash-back card for the company. Online ads for the card are already showing up throughout the web.
For now, Discover cardmembers won't see much change.
"Our website has the latest card offerings and also continue to service other cards," said Kathryn Henry, a Discover spokesperson. Henry did not delineate Discover's plans with Discover other credit cards, including Discover More, Discover Motiva and Discover Open Road.
Currently, visitors to Discover's website can only find information for the Discover it®, Miles by Discover and Discover Business cards. However, applications to Discover's other credit cards are still available through affiliate channels (including MyBankTracker).
If you are a Discover cardmember, you may convert your current card to a Discover it® card by contacting customer support.