Future Upgrades You'll Find in Your ATM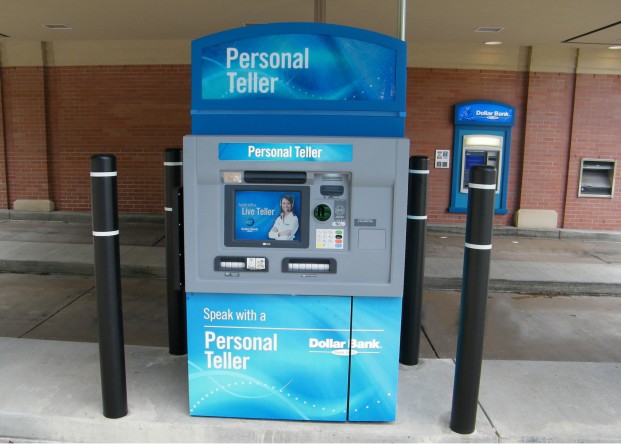 Financial innovation is spreading to a banking device that all consumers, both young and old, are familiar with: the ATM. More ATM manufacturers are expanding the capabilities of ATMs, and you could be using them soon.
This week at the Consumer Electronics Show, Diebold demonstrated two features that bank customers might see in the next generation of ATMs. Diebold is a manufacturer of ATMs for many U.S. banks and credit unions.
The first feature allows bank customers to withdraw cash without an ATM or debit card. Instead, they use their smartphones to scan a QR code displayed on the ATM's screen. Customers select the withdrawal amount on their phones and then they receive a single-use authentication code, which is entered into the ATM to withdraw the cash.
Mobile-based cardless ATM withdrawals are already a big hit overseas in places like Africa but they haven't yet gone mainstream in the United States. NCR, another major manufacturer of ATMs in the U.S., unveiled similar technology in the summer of last year — with plans to begin pilot tests in late 2012. NCR will have more news on this technology later this year, said Jeff Dudash, an NCR spokesperson.
The other feature shown off by Diebold was ATM person-to-person (P2P) payments. Through an ATM, bank customers can input a payment amount and the recipient's contact information. The recipient will receive a code that must to provided at an ATM or branch in order to collect the payment. It's one way to offer P2P payments if the bank doesn't provide such a feature through online or mobile banking channels.
The next-generation ATMs are also expected to simulate a tablet experience, one that many consumers are no strangers to. Finally, the ATMs will offer electronic transaction receipts — Citibank and Wells Fargo already have ATMs that do this.
And, there's more. Last year, Dollar Bank became the first bank to install ATMs (from NCR) that offer video-conferencing with off-site bank tellers. The ATMs allow banks and credit unions to offer live-teller service for extended hours. Diebold also introduced similar technology last year.
When two of the biggest names in ATM manufacturing are working to provide the same set of features, we can predict that bank customers will soon be seeing them at ATMs. Diebold said it will pilot these new ATMs later this year.
Ask a Question