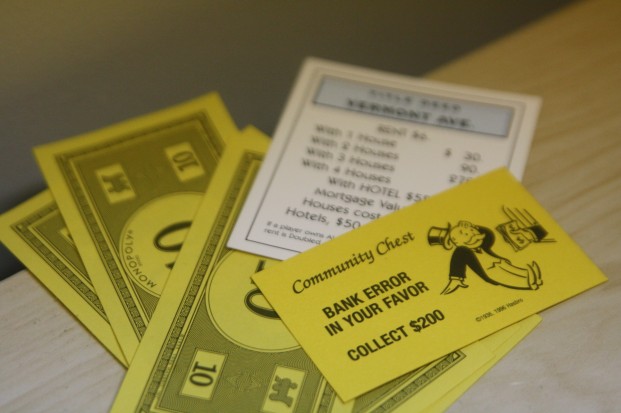 In 2011, there were 8 million consumer disputes regarding inaccuracies in information reported to credit bureaus. There could have been more — if more consumers took the time to check their credit reports, and found errors in their own credit reports. While you're still motivated to make changes during the new year, consider reviewing your own credit reports for errors.
Credit report errors can cause serious problems in your life that can take months or years to fully recover from the damages. The information in your credit report is used to calculate your credit score – and that three digit number is either your golden ticket or a burden that holds you back.
Credit scores are not only used to determine your creditworthiness, but are also used in the calculation of your car insurance premiums, can help or hinder you in getting a job, and is even used when you attempt to rent an apartment. If there are errors on your credit report it is in your best interest to take all steps necessary to fix them.
Obtaining your credit report
You can get a free credit report from each of the three major credit reporting agencies, TransUnion, Experian and Equifax, once per year. It is recommended that you pull you report from one of the agencies each quarter and review it to make sure it is all accurate. Get your free credit report by calling 877-322-8228, going online to AnnualCreditReport.com, or by mail.
Catch those errors
Look through your report for any major problems – debts that should be listed as paid off, a court judgment that isn't yours, or notations of late payments that you know you made on time. These are all errors that will negatively affect your credit score and need to be corrected.
You should also look for smaller mistakes when reviewing your credit report – things like a misspelled name or an incorrect address. These problems do not affect your credit score, but may be the result of your credit report data being mixed up with someone else's credit information. Make sure your social security number is correct.
As you review your credit report, circle all mistakes that you find and then make copies of the report so you have one to keep and one to send to the credit reporting bureaus with your dispute information. If there are multiple errors in your credit report, notate each mistake on your report with a number or letter, and then refer to each mistake by your notation when describing what the error is within your dispute report.
Dispute wrong information
Write out the reason for disputing each mistake you circled on your report so the credit reporting bureaus can investigate and make corrections. Keep a copy of the dispute with your credit report in case you need to refer back to it.
It is possible to dispute credit report errors online, but most lawyers think it is better to mail in your dispute along with any supporting data to prove the correct information.
Make your dispute information simple and clear. "I did not make any late payments", or "I do not have a Discover credit card."
Mail your dispute by certified mail to the credit bureau to ensure they receive the information.
Maintain accurate records
You will probably need to send a follow up letter or have several phone conversations before anything gets resolved. Keep a folder with all communication records. Every time you make or receive a phone call about the dispute, make a note with the details of the call and add it to your folder. Disputing credit report errors can take several weeks. If it takes any longer, a complaint to the Consumer Financial Protection Bureau might do the trick.