Green Dot's New Mobile Checking Account Lets You Choose the Monthly Fee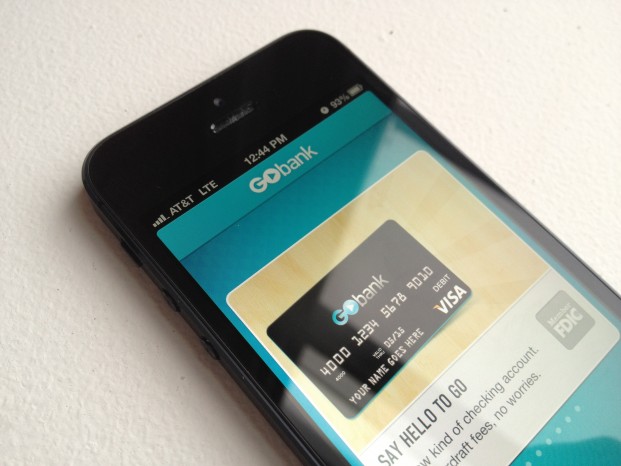 Following a period of tightening financial regulations, many banks have resorted to charge higher and/or new fees to maintain profits. Acknowledging consumer sensitivity to bank fees, Green Dot's new checking account has a rather easygoing approach when it comes to fees.
Nearly one year after hinting at a new checking account, Green Dot — one of the biggest names in the prepaid card industry — has introduced its mobile-centric GoBank account. One of the account's more interesting features is its optional monthly fee.
Initially, GoBank members don't have to pay a monthly account fee. However, they do have the option to pay up to $9 per month. "Some people can afford to pay more than others," said Steve Streit, founder and CEO of Green Dot, during a press event. "Asking to pay a fee creates a more respectful relationship."
During a pilot test with family and friends, Green Dot found that many of them would voluntarily pay a monthly fee. But, it allows customers to punish GoBank (by not paying a monthly fee) if they feel that they were wronged, Streit added. The voluntary fee program resembles a-la-carte banking, which is a new trend that lets customers choose what they want to pay for.
Besides the optional monthly fee, GoBank charges four fixed fees: customized debit card ($9), out-of-network ATM withdrawals ($2.50 each), out-of-network balance inquiries ($1 each) and purchases from foreign merchants (3 percent of transaction).
The GoBank account
GoBank was designed so that consumers can bank entirely with a smartphone. Prospective customers can sign up for the account through the GoBank mobile applications (available for iPhones and Android devices), which offers budgeting tools, mobile check deposit, person-to-person payments and online bill pay.
A neat feature — not offered by most mobile banking apps — is "Slide for Balance," which doesn't require customers to log into their accounts to view their balances.
With the slide of a button, customers can move funds into an integrated account, called Money Vault, so that they don't spend money that was set aside for safekeeping.
GoBank customers have fee-free access to more than 42,000 ATMs nationwide.
To deposit funds, customers can use a debit card, ACH transfer, direct deposit, mobile check deposit and Green Dot MoneyPak reload cards (usually around $4.95).
Future of banking points to mobile
Consumers with an interest in the financial innovations may already be comparing Green Dot's GoBank account to accounts from Simple and Movenbank, two financial startups that aim to revolutionize consumer banking.
Simple strived to create an alternative to traditional banking by placing emphasis on transparency and ease-of-use, especially through mobile devices.
Movenbank is on a mission to cut out paper, plastic and hidden fees from the next-generation of banking. Movenbank plans to offers stickers that enable contactless payments through mobile phones.
According to a recent study by Juniper Research, there will be one billion mobile-banking users by 2017. GoBank's new checking account may play a role in making this prediction come true.
Ask a Question