Life Changes = Bank Fees, So Be Prepared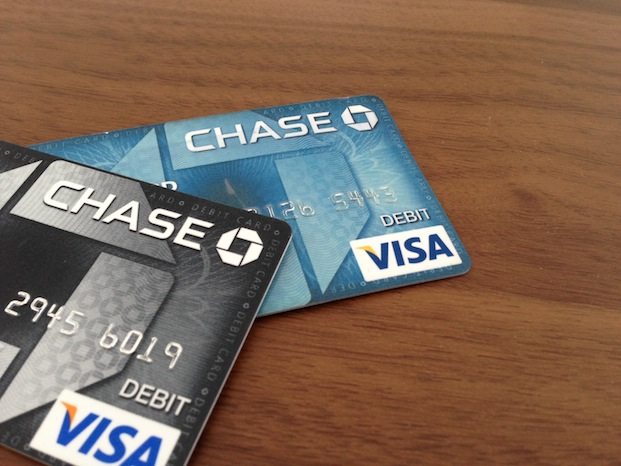 When you venture out into the real world of money — no longer playing with Monopoly money, no longer having Mom and Dad foot the bills — every life change you go through is a reminder that banking is integrated into every aspect of your life, no matter how small or inconsequential.
You can have $15 or you can have millions, but unless you have a room devoted to housing your monetary worth in bills (and we really don't recommend you do this), the bank is going to hold almost all of your monetary wealth. It's the one relationship in your life that will probably never go away. So that's why every milestone in your life, make sure to check to see if it affects your bank account.
The summer before I started college, I eagerly made my way to the bank with my mom to open my first bank account ever: the magical first account that marked my beginning of my many years of cranky customer service calls and endless statements.
The student checking account was my gateway into the adult banking life, and everything about it sounded easy enough. No monthly fees, free check-writing, no minimum balance, and while I didn't know what any of that really implied, to the banking-illiterate me, it also sounded like all I ever needed from a bank account. I worked a weekly job that paid pennies, so the bank as a financial institution meant very little to me at that time in my life.
Fast forward four years later, post-graduation.
Two months after I graduated, I started getting charged a monthly maintenance fee. Bewildered, I wondered about what I did wrong to possibly incur the monthly fee — four years later and still no better at banking! — but a call to customer service solved that for me. Because I had graduated, my account converted to a regular checking account and my, um, credentials, let's call them, meant that I wasn't in good enough financial health for the maintenance fee to be waived.
Liz McMenamin can empathize. The 26-year-old receptionist was looking at her account information when she noticed that she had been getting docked a $12 monthly fee by Chase. The New Yorker had started a new job a couple of months ago with a company that did not offer direct deposit, and the maintenance fee goes into affect if she either doesn't have direct deposit set up or she can't maintain a minimum balance. At the time, it was hard for McMenamin to fulfill either requirements, so Chase kept charging the $12.
"Unfortunately, my company does not offer direct deposit so there was no getting around that, and honestly, due to bills and other everyday expenses, keeping an account minimum isn't exactly possible at the moment," she says. "I decided that I had to change banks as soon as possible or deal with losing $12.00 a month because I could not uphold their requirements."
Direct deposit is a feature that so many of us well-associated with having a job that it's easy to forget that most checking accounts (except online checking accounts) require we have it active in order to avoid paying maintenance fees.
It's a good reminder that if you're starting a new job to make sure you know whether or not direct deposit is available. If it's going to be a reality that you won't have direct deposit, then make sure that you have the required minimum balance so that you can avoid being punished for it later. If not, it's time to consider another banking option.
The last thing you want to consider when you're moving out, getting a new job, or losing one is how your bank is going to punish or reward you , but the reality is that the bank will probably do something. The most important thing to remember is that you should always figure how your bank will respond to any evolving financial situation you may be in, because they will react.
Some banks even charge customers fees if they change addresses and don't update the bank. Now that's just an annoyance you don't need in your day, so get smart. The bank will always be there. (Cue "Jaws" theme song.)
Ask a Question