Are We Getting Greedy Again?
"Be fearful when others are greedy and greedy when others are fearful." It's a familiar quote from Warren Buffett that marks the investment philosophy of most investors, including myself. After many years of fearing the unstable economy, investors are showing signs of confidence in the stock market again. But, in defiance of Buffett's advice, many of us are exhibiting the same behaviors that set us up for the financial havoc that occurred in the latest crisis.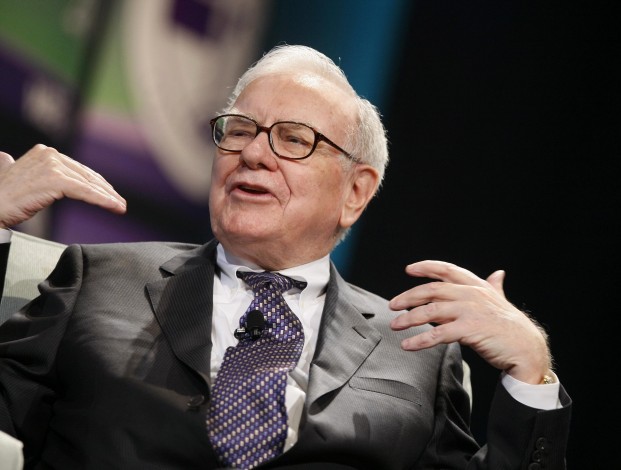 In January, investors put in a net $37.91 billion into stock funds, when there was a $30.67 billion outflow in December, according to the Investment Company Institute. Given that various stock market indices have fluttered near record highs in the past few weeks, it appears that the hype may be behind the phenomenon.
My father has long been a great barometer of consumer sentiment when it comes to investing. He's a guy who echoes the information he picks up on the radio or in the newspaper. And yes, he was one of the many investors to pull away from stocks when the economy crashed (though he didn't have much invested to begin with). Regardless, he's cautious of the investment scene and he tries to spread his skepticism to me.
In 2011, when the Dow experienced regular 300-point drops, my dad would come home and say, "Simon, did you see what happened in the stock market today? How much did you lose?" Of course I did — I look at the news all day! This became a routine when the stock market struggled to avoid falling back into a recession.
When he first started doing this, I actually made the effort to explain the idea behind Buffett's famous quote. Not surprisingly, it became such a tedious (and futile) ritual that I simply gave up. Instead, my dad has become a human alerting system.
Did he pester me about the stock market at least twice this week? If so, I'm placing a buy order — in line with the "buy low, sell high" approach to investing.
However, in the past year, my father has been awfully quiet on the daily movement of the markets, until recently. This past weekend, after reading news that the stock market has rebounded to all-time highs, he said he wanted back in.
His plan was to put what little he had left in his IRA — $5,000 — in the stock market. Had he not withdrawn that money prior to the financial collapse, he'd still have $10,000 in his account.
He's getting greedy again. Are you? (If so, do you plan on selling?)
Related Stories:
P2P Payments: Not As Difficult As You Think
3 Finance Apps That Are Way Better Than Mint
Ask a Question