Square, Starbucks Show Why Mobile Payments Are Unpopular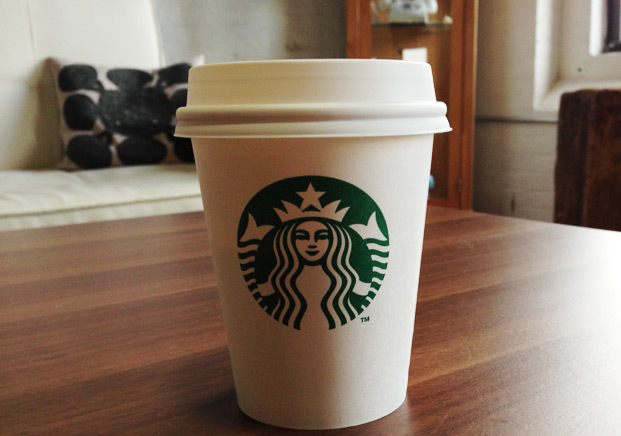 Despite the valiant push by financial innovators to boost adoption of mobile payments, these new ways to pay for something remain a mystery to consumers. The effort is further impeded, surprisingly, by some of the retailers that accept mobile payments.
In a small test by Fast Company, it was discovered that many Starbucks employees were unaware of customers' ability to pay with Square. With the Square Wallet mobile application, available for iPhone and Android, customers can present an on-screen payment barcode that can be scanned at the Starbucks checkout counter.
On multiple occasions, Fast Company was met with looks of confusion as employees scrambled to accept this new form of payment. While some haven't heard of Square, some didn't know how to get the system to process the payment (store managers struggled with it as well). Even when everything was set up to take Square payments, barcode readers had difficulty scanning customers' smartphones. Oftentimes, employees just punched in backup barcode numbers to accept the payment.
We'd expect Starbucks employees to be well-versed with Square's technology. If retailers cannot get mobile payments to work, how do you expect consumers to adopt it and spread the word of this cool new technology? Additionally, those who failed to be captivated by mobile payments will simply drop them and revert to traditional methods of paying for things.
The plight of the mobile payments industry is further compounded by the multiple forms of mobile payments.
For Square, retailers scan consumer smartphones to process a payment. The Barclaycard Mobile Wallet, another payment system in testing, takes the opposite approach — consumers use their smartphones to scan a digital code presented the retailer at checkout. Also, there's Google Wallet and Isis Mobile Wallet, two other mobile wallet ventures that use special smartphone hardware to enable "tap-to-pay" technology.
These pioneers, however, are not well-known.
According to a recent survey by comScore, only 51 percent of U.S. consumers knew about digital wallets other than PayPal, and only 12 percent used a digital wallet other than PayPal.
Low awareness was cited as a major barrier to consumer adoption, but it is rather startling when retailers have trouble executing their mobile payments platform. Luckily, the faults in the industry are seen as stepping stones to the improvement of an experience that is almost certain in our future.
"There was a time when consumers were reluctant to use ATMs for similar reasons, and, today, look at how far we've come since the 1970s and 1980," Andrea Jacobs, comScore Payments Practice Leader, said in response to the survey findings.
Related Stories:
5 Apps for All Your Tax-Filing Needs
PerkStreet Unveils New Savings Account, Mobile App
Tools & Apps to Achieve Personal Finance Resolutions
Ask a Question