Review: Tuition.io For Managing Your Student Loans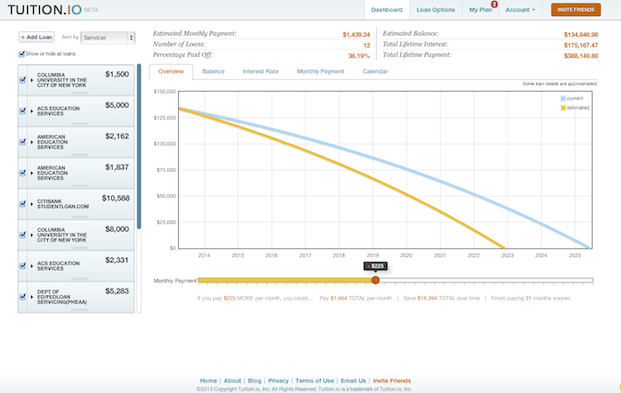 If you're searching for a way to manage your student loans, Tuition.io is the sleekly-designed web app that will provide you with a multitude of options.
While the product is still in beta, users can create a free account and start entering loan information to see how increasing or decreasing monthly payments can affect their long-term payment plans. Tuition.io also offers students and graduates information on what kind of repayment plans are available for their loans and the pros and cons of each.
While there is currently no mobile app version of Tuition.io, the site itself is still accessible via web browsers on smartphones.
For MyBankTracker's full review of Tuition.io, head over to this review page, and don't forget to check out our extensive Review section written by real customers for other personal finance tools .
If you're currently using Tuition.io, let us know what your experiences have been in the comments section below!
Related Stories:
Editor Review of Personal Capital
Missouri College Won't Accept Students Who Take Loans
What Your Kids Need to Know to Prepare For College Loans
Ask a Question