Capital One 360 Working on New Tech, Hints at Mobile Wallet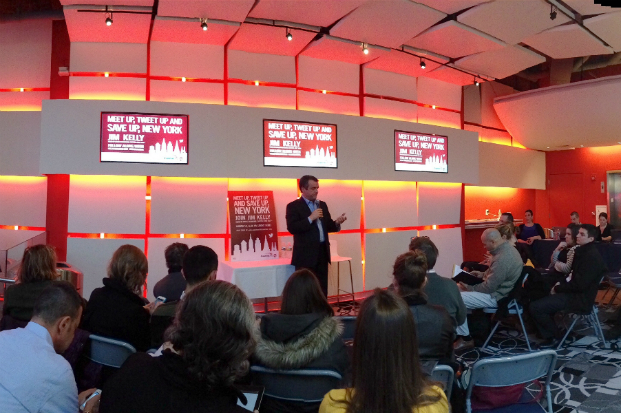 Capital One 360, formerly known as ING Direct, has completed a smooth transition phase and the online bank is "back to business as usual," said Jim Kelly, head of Capital One 360. Going forward, the online bank aims to educate customers on how to maximize the many digital tools that can help increase their savings. Meanwhile, Capital One 360 will work on putting new technology in the hands of customers.
RedLaser, a barcode-scanning app that compares item prices from competitors, and GasBuddy, a locator app that shows gas prices at nearby gas stations, were among the mobile apps that Kelly showed off to consumers at a March savings-focused event in a New York City Capital 360 café.
"Everybody is still a little nervous about using new technology," Kelly said in an interview. "We want customers to take advantage of the digital lifestyle."
One pertinent example is Capital One 360's remote check deposit feature, called CheckMate, which was introduced in April 2012. CheckMate allows customers to deposit a check by taking a photo of it with their smartphone/tablet, scanning it or uploading a clear image of it.
"There are still a lot of people who are not comfortable using CheckMate," said Kelly, who mentioned that only 10 percent of Capital One 360 customers have used the feature.
To help boost usage, many customers are now alerted to convenience of CheckMate in their monthly account statements. Capital One 360 is also adding Apple iPads in its cafés, where bankers can show customers how to use CheckMate.
Although Capital One 360 is struggling to get more customers to use remote deposit, the online bank is not pausing its plans to release more upgrades. With access to Capital One's innovation team, the online bank is experimenting with new technology.
In as little as three months' time, Capital One 360 may unveil enhancements to remote check deposit that will make it much more customer-friendly to use. "We'll also have something to say about mobile wallets by the end of the year," Kelly said.
Kelly declined to share more details about these new features.
Related Stories:
Bye ING Direct, Hi Capital One 360: A Look at What Changed
My First Visit to a Capital One 360 Cafe
The Battle of the Online Checking Accounts
Ask a Question