Money Challenge: Should You Buy Generic?
Time for another Money Challenge!
This week, we're going to test out a piece of advice that many personal finance bloggers and gurus dole out: buying generic.
Many people have compared buying branded over generic and claim there is no difference in quality, except for how much money you end up paying for the products. Many times, generic items such as batteries or vitamins work just as well as those Duracell Triple As or Centrum Multivitamins.
For this week, we will be making buying the generic versions of the things we usually shop for, including groceries and toiletries.
Participate in our Money Challenge this week by leaving a comment about your experience with buying generic in our comments section below, or on our Facebook page for a chance to be entered in a drawing to win a $25 AMEX gift card! From our previous challenge, Kristina P. won a $25 Amex Gift Card! Congrats on winning, Kristina.
We'll check back next Monday, April 15 to let you know how much we ended up saving, and will announce a winner on Tuesday, April 16 when we start our next Money Challenge.
Happy saving!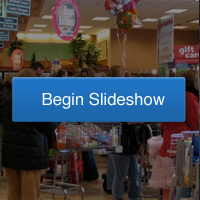 Related Stories:
Money Challenge Results: Cut Our Spending By 50%
Money Challenge Results: How Far Did $25 Go?
Interview: How This Model Saved $500K Before Turning 30
Ask a Question