Justin Bieber's Prepaid Card Won't Teach Kids About Money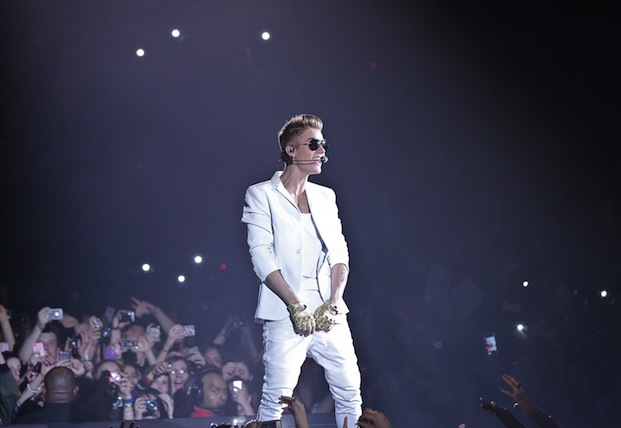 Justin Bieber teamed up with SpendSmart for a new prepaid debit card aimed at teens, and although the deal was signed last year, its promotion campaign officially launched last week.
SpendSmart revealed a video of Justin Bieber giving money lessons and it's part of a multi-episode series called "Real Talk":
The card is meant to help kids spend money wisely, but how they are supposed to do this using the card is a mystery, because Bieber himself definitely doesn't teach it to them in the 58-second video.
In the short and uninformative video, Bieber talks about not growing up with a lot of money, and learning the importance of budgeting and "how to save for stuff I really wanted."
Forgive us for being cynical, but we don't see how prepaid debit cards are supposed to help teach kids how to spend money wisely, especially since it's paired with generally unhelpful personal finance tips.
Like many other prepaid cards, Bieber's SpendSmart Prepaid MasterCard charges all kinds of usage fees.
Here is a list of its many fees:
It charges a monthly fee of $3.95.
Each time a parent loads money from a bank account to the card, it'll cost $0.75.
If they load from a credit or debit card, they will have to pay an extra $2.95.
To check the balance on the card, users will be out another $0.50.
ATM withdrawals at home will cost $1.50 and international withdrawals will cost $2.50.
The best fee is the $3 charged if the card isn't used within a 30 day period after the initial two months of card activation.
The fees are not unusual, but it would be hard to convince parents that kids will learn about using their money when every little activity triggers some kind of fee.
Teaching kids about using their money responsibly is an incredibly important process that will shape their outlook on finances for the rest of their lives. When parents start educating their children, they'll usually start with the significance of saving and teaching their kids to manage their allowance.
We're not convinced someone like Justin Bieber is truly worthy of endorsing this kind of product, other than using his heartthrob status to make a nice profit. While it's true that Bieber experienced a modest upbringing — he is definitely living a different kind of lifestyle now as a popstar, and it would take more than 58 seconds to convince us that he genuinely believes his endorsement of SpendSmart's prepaid card will help youngsters learn about money.
Ask a Question