Money Challenge: 'I Will Teach You to Be Rich'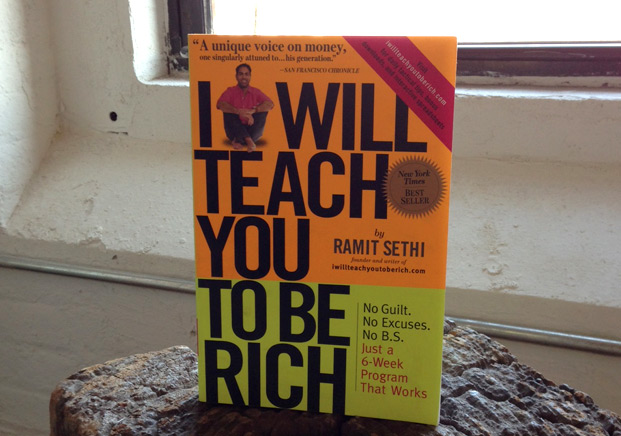 In recognition of National Financial Literacy Month, we put together a recommendations list of the best finance books to read. We're going to put these recommendations to practice by reading Ramit Sethi's "I Will Teach You to Be Rich." MyBankTracker is excited to announce that will chat with Mr. Sethi on April 19, 2013, so if you have any questions for him, please submit it in the comment section below or on our Facebook page!
The book description:
Sethi covers how to save time by not wasting it managing money; the guns and cars myth of credit cards; how to negotiate like an Indian — the conversation begins with "no"; why "Budgeting Doesn't Have to Suck!"; how to get things rolling — for real — with only $20; what most people don't understand about taxes; how to get a CEO to take you out to lunch; how to avoid the Super Mario Brothers trap by making your savings work harder than you do; the difference between cheap and frugal; the hidden relationship between money and food.
We'll read the book this week, and then will apply something we learn from the book into our lives to see just how effective Sethi's advice is.
Participate in our Money Challenge this week by leaving a comment regarding the best tips you've learned from reading a financial literacy book. Write your comments below or on our Facebook page and you'll be automatically entered to win a $25 AMEX gift card!
We'll check back on Monday, April 22 to discuss what we learned from "I Will Teach You to Be Rich," and will announce a winner on April 23!
Don't forget to leave your comments and questions for Ramit!
Related Stories:
April Is Financial Literacy Month: Top Picks for Finance Books
Interview: How This Model Saved $500K Before 30
Justin Bieber's Prepaid Card Won't Teach Kids About Money
Ask a Question