Money Challenge: Applying Lessons from 'I Will Teach You to Be Rich'
For Financial Literacy Month, the editorial team at MyBankTracker read Ramit Sethi's popular finance book "I Will Teach You To Be Rich." We discussed the key points we learned from the book on Monday, and this week for our Money Challenge, we will try to apply at least three things we learned into our own money management.
While much of Sethi's personal finance advice includes longer term goals and developing various mindsets — tackling debt, avoiding what he calls "rate-chasing," investing — there are simpler action items that we will concentrate on, such as automating your bills and using financial tools like Mint.
We'll follow up on Monday, April 29 to see how we did. In the meantime, participate in this Money Challenge for a chance to win a $25 Amex gift card! Leave a comment below to enter, or comment on our Facebook page.
Congratulations to our winner from last week's Money Challenge, Jane Le! Please get in touch with us at editor[@]mybanktracker.com for more information on how to claim your gift card.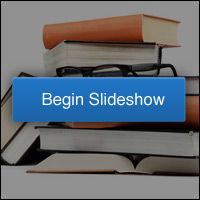 Related Stories:
Money Challenge Results: Learning From "I Will You Teach You to Be Rich"
The 5 Best Airline Credit Cards
6 Unforgettable Finance Commercials
Ask a Question