There are many lessons taught in school that parents can and should reinforce at home. Money is not typically one of those lessons except when it comes to counting coins. There is little in the way of personal financial management taught in classrooms even at a university level. For this reason, giving kids a head start on financial stability is crucial for them to have a solid financial foundation.
With a 10-year-old and 7-year-old son to guide through life, it has been important from an early age for them to understand money concepts beyond counting what is in her wallet. Age-appropriate money lessons have been a part of their childhood since the age of three. While it takes constant reinforcement, my sons are certainly proving that they are getting value from what is being taught.
Just like in adulthood, there is no one-size-fits-all solution to money matters. You have to construct money lessons according to your individual child. There are many options out there to consider so I've compiled a list of tools and lessons I've been implementing in my sons' lives.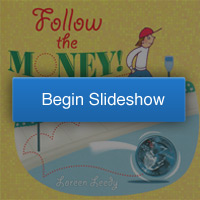 Related Stories:
The Benefits of Buying Savings Bonds for Kids
Starting a Roth IRA for Children
Games That Teach Kids How to Save Money