Comparing Out-of-Network ATM Bank Fees
One nearly unavoidable bank fee is the out-of-network ATM fee, which is a small amount you must fork over when you withdraw money at an ATM machine that is not from your bank.
These fees are generally low, but if you regularly make trips to the ATM and there aren't many branches close to where you live or work, you may be handing over a nice chunk of change to your bank.
See the table below and compare the out-of-network ATM bank fees for the ten biggest banks across America.
These fees are for the state of New York, and most banks have consistent fees across the country, but always make sure by checking with your bank. Fees are usually found under the Checking Account sections on a bank's site.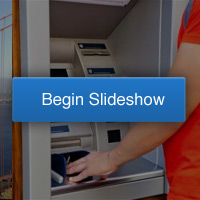 Related Stories:
Comparing Cashier's Check Fees
Frequently Asked Questions About Cashier's Checks
Comparing Bank Wire Transfer Fees
Ask a Question