Interview: Graduating Soon and Tackling $50K in Loans
Kristina P. is a 22-year old college student graduating in May with a Bachelor's Degree in Speech-Language Pathology from Buffalo State College. Graduating with close to $50,000 in debt, Kristina shares her personal experience regarding her debt, and how she plans to manage the enormous sum once college is over.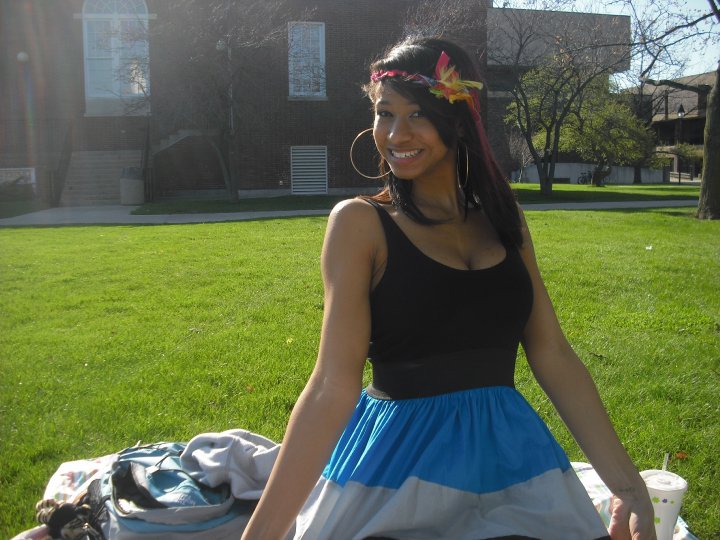 MBT: How were you raised to manage your money?
KP : Something that has always stuck with me growing up was a saying my dad used to tell me: "Spend some, save some." Anytime I got money for my birthday or Christmas or any other event, I would put half of it in my wallet for when I was out and about, and the other half I would put it in an envelope and hide somewhere in the house. When I saw something I really wanted, I knew that I had money hidden under my mattress or behind the picture frame in the hallway that I could use.
MBT: Do you feel your upbringing has influenced your decisions and money habits during college?
KP: I definitely do. My dad has always lived paycheck to paycheck making sure that his daughters always had everything they needed. After my oldest sister was born, my mom stopped working and decided to stay home to take care of the house and the children. So having only one financial provider in the family definitely caused some strains. Even though my dad drilled the "spend some, save some" saying in my head, he never had the chance to follow this piece of advice. He rarely had the extra money to put away into a savings account. And if he did, he usually put it in an account set up for my sisters and I, rather than his own. I think seeing my dad work so hard to provide for the family made me more aware of my own money and taught me how to prioritize. Thanks Dad!
MBT: Did you receive assistance from your family for paying for college and college expenses? If not, how have you managed to pay for your college expenses so far?
KP: The only assistance I get is about $300 a month from my father. He set up a plan with his job, where I get $150 from each of his bi-weekly paychecks, which honestly is the only thing keeping me afloat right now. The past few semesters I have gotten money back from my student loans in a "tuition reimbursement," which I've used to pay my rent and buy my textbooks. And the $300/month from my dad goes to food, paying my utilities and credit card bill. I never had a college savings account because my parents didn't really make enough to put away. So my tuition is mostly paid for by student loans and a Parent PLUS loan under my father's name, but I completely intend to pay them off myself.
MBT: Student debt has jumped to 42 percent in 2012, up 17 percent from 2002. The average amount of debt students owe is approximately $20,326. Do these findings surprise you as a college student? How does your debt compare to this figure?
KP: WHAT?! My debt is at least twice as much as the average!
MBT: Student debt is ballooning, and as a result is weighing down our economy. Young people are much less likely to buy a home or car because they simply do not want to take on additional debt. How do you feel about the debt you owe? Do you think it will prevent you from making big purchases?
KP: Initially, I was very worried about paying off my student loans. But I kept hearing people tell me "don't worry, everyone has debt" or "it's a good investment because once you get that degree, you'll get a great job that'll be able to pay the debt off in no time!" So I just stopped caring about my debt, and continued accepting more loans and focused more on figuring out what my career was going to be. But now that I'm graduating, I'm trying to focus on figuring out how to get my career to help pay my student loans. I don't think it will prevent me from making big purchases because I'm a strong believer that if you do your research and budget properly, (and with some compromise) you can work to get the future you want.
MBT: How do you plan to pay down your debt? Do you have any strategies or plans?
KP: I discovered a program called the Public Service Loan Forgiveness Program, which I'm pretty sure is going to be the route I take. With this program I will be working full time in public service jobs for at least 10 years, while paying the minimum payment under a repayment plan. This will come up to a total of 120 payments. After the 120 payments, my remaining balance will be totally forgiven and paid for! I actually plan on going into special education, and if I were working in a public school this would qualify me for public service, so it all works out in the end!
MBT: What financial advice would you give to someone entering college right now?
KP: I would advise any incoming student to really do their research. Apply to as many scholarships as you can, and get to know the financial aid office and the people that work there. Don't just apply to scholarships during your senior year of high school! There are many scholarships available to current college students. Also, look into programs that can help you pay off your debt after you graduate. It's never too early to look for ways to pay off your debt after school is over.
MBT: What advice do you have for others who need to tackle a large amount of debt?
My advice to my fellow graduates is to continue doing your homework. Yeah, you thought you were done with homework and research? Well, you were wrong. Find out if you can take your degree and talents to a public service job and have the rest of your loans forgiven! Ask your employers if they offer any tuition reimbursement options. You'd be surprised! Companies want their employees to have a higher education, and are sometimes willing to pay to have more qualified personnel on their team. Start learning how to budget your money so that your student loan payments don't seem so overwhelming. And RELAX! With patience and dedication, things will work out.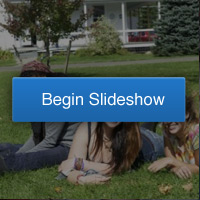 Related Stories:
How This Model Saved Over $500K Before the Age of 30
How Social Media is Changing the Way People Search for Jobs
Bargain Hunt Early for College Living: 7 Ways to Save
Ask a Question