Review Roundup: Perkstreet Financial
Perkstreet Financial is an online financial services company that delivers online checking accounts through its successful union of The Bancorp Bank, the largest surcharge-free ATM network in the U.S., and some of the best retail brands in the country. Through this happy marriage, Perkstreet Financial entices you to use debit over credit and gives you "perks" in the form of rewards for doing so.
Based on MyBankTracker's Bank Report Card, Perkstreet Financial scores 4 stars out of 5 overall, ranking high in good bank financial health, remote deposit access, and mobile bank services.
The bank also gets 4 out of 5 marks on average from reviewers. Users consistently praise Perkstreet's concept, rewards system, and customer service. Amer M. writes:
PerkStreet understands that I have a problem — that is, spending more than I have. So, they use perks to help me or actually encourage me to save and build good habits for saving. Well done PerkStreek!
Other users comment on Perk Street's seemingly random actions to their accounts, ranging from charging fees to freezing their accounts. Christym writes:
I have been with PerkStreet for 4 months now & my account has had fraud activity twice in the past 30 days. After two police reports, the police department seems to think it is a bank insider and they will investigate. Now I have to wait for them to figure out the fraud, which I was told can take 45 days. Seriously?
PerkStreet frequently responds to reviewers on our site, and reached out to Christym that same day with an update on her situation and advice on how to proceed:
Christy — I'm sorry you're having such a bad experience and we'll do everything we can to help. In most cases, the disputed charges are refunded much faster than 45 days. I've checked with our operations department and will reach out to you privately with an update. I am happy to discuss this with the police department but it is very unlikely to be a bank insider because our reps do not have access to the full card number. Two incidents within 30 days is highly suspicious but the most likely cause is "skimming" at an ATM or gas pump.
If you currently use Perkstreet Financial, visit their profile page on our site to read more reviews, see how they rank, find branches near you, and more!
If you'd like to leave your review of a bank or product, visit our Reviews page and share your experience!
(Reviews have been edited for clarity.)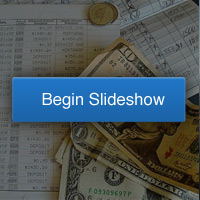 Related Stories:
Comparing Out-Of-Network ATM Bank Fees
4 Credit Card Services You Can Skip
Ask a Question