How Are Recent Graduates Faring in the Workforce?
Numerous studies show that half of all recent graduates are underemployed or can't find work. An Associated Press study found that 53.6% those with a bachelor's degree under the age of 25 were jobless or underemployed in 2012. Recent grads with degrees in nursing, teaching, accounting and computer science had the most success, while those with degrees in the humanities, anthropology, and zoology had the hardest time.
A Rutgers University study surveyed a sample of recent college grads from the class of 2006 through 2011 in an attempt to understand how they are faring in the workforce. Those findings were equally discouraging:
Only 51% of grads were employed full-time.
Of those employed, the median salary of their first job was $28,000.
The graduates' second job earned them a little more, with a median salary of $32,000.
The average yearly salary is $45,790.
In terms of how they viewed their first job, 42% characterized their job as "just a job to get you by," 22% considered it a career, and 36% regarded it as a stepping stone to a career.
Only 50% of the jobs required a four-year degree.
In our ongoing College Series, MyBankTracker wanted to know just how recent grads are stacking up to these statistics and surveyed five recent grads. We asked about their current employment situation, income level, and how satisfied they were with their jobs — if they had one.
Recent Grad A graduated from Fordham University 4 months ago with a Bachelors degree in Communication and Media Studies. She is currently unemployed. She believes the avenues available for finding employment are problematic, and after applying for numerous jobs and not getting a response, she told us, "I just haven't found the current methods of job application motivating or inspiring in the slightest. Nothing about the economic/job-winning system is appealing, enticing or dignifying to me."
Recent Grad B graduated two years ago, having graduated from Fordham University with a Bachelors degree in Marketing. He is currently employed as a bank teller, despite his marketing degree. He found the position online after job hunting for a year and a half, while working at two Chinese restaurants to get by. His current income level is between $25,000 – $30,000, and he is looking for other job opportunities. He says he does not feel like he settled for his position because he viewed it from the start as a short-term career option.
Recent Grad C also graduated two years ago, having graduated from The University of Miami with a Bachelors degree in Electronic Media, as well as Religious Studies. He had secured a position before his graduation date as a Management Trainee with Enterprise Rent-a-Car, a position unrelated to his degree. The job paid $35,000 initially and after some time he was promoted to a position that included commission, which paid $40,000 annually. He reported that Enterprise aggressively recruits at colleges, which is where he first encountered them. However, the job had long hours and was very stressful, and after working there for over a year, he began looking for other work.
He now works as a Tape Operator/Board Operator at CBS Sports Radio Network, a job that took him just a few weeks to secure. He had interned there previously, as he was interested in radio during college and worked at his school's radio station. He recommends following up after an interview, as he did not hear a response a couple weeks after applying. He emailed the network's general manager, who told him the position he applied for was likely filled, but was willing to interview him for a different position, which he successfully landed. He now makes $35,000 a year, and is very happy with his current job, despite having to work the night shift from 3:00 AM – 11:00 AM most of the week. (Continued on page 2)
Recent Grad D graduated 8 months ago and works as a full-time teacher at an elementary school. She graduated from Hunter College with a Bachelors Degree in ELA and Childhood Education 1-6. She secured her teaching position within a month after graduation, and she says her hands-on experience with the school helped her land the position. Not only did she volunteer at the school during her final year of college, she also attended the school and knew the vice principal.
She currently makes between $40,000 – $45,000 and reports that she feels she settled for her job. She says she is happy with her career choice but finds it difficult to deal with the demands and challenges of being a teacher.
Recent Grad E graduated almost two years ago, and works as a full-time product designer at a very successful social media start-up. He graduated from Carnegie Mellon University with a Bachelors Degree in Communication Design. He also secured his job just one month after graduating, and acquired it through connections from a prior internship. He makes $85,000 – $90,000 and is very happy with his job.
Analysis: Interestingly, the recent grads who studied teaching and computer programming did have the highest paying jobs and found work within one month of graduation, which supports the employment data. The recent grads who studied liberal arts-related fields such as media and marketing had less success. This supports findings that degrees in humanities (with varying degrees of relation) puts these recent grads in a tight spot.
If you are a recent college grad (or know one), and want to share your story, send us an email here, or leave a comment on our Facebook page!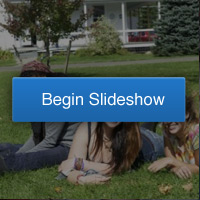 Related Stories:
Interview: Graduating Soon and Tackling $50K in Student Loans
Recent College Grad: 7 Months Into the 'Real World'
Ask a Question