Barclays' Ex-CEO Bob Diamond is Doing Just Fine, Don't Worry
Andrew Ross Sorkin recently did a lengthy profile on Bob Diamond, the disgraced ex-CEO of British banking giant Barclays. Diamond had been one of the highest paid bank CEOs before he was forced to resign from Barclays in 2012 amidst a rate-fixing scandal.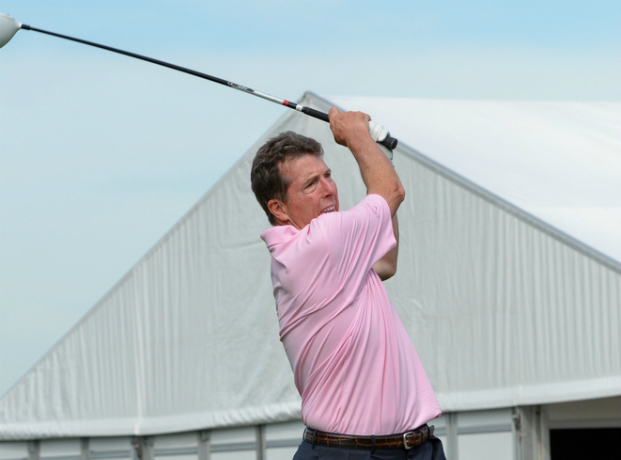 Barclays was charged with fixing the London Interbank Offered Rate (Libor) on a daily basis for a period of four years in order to profit from trading and making their derivatives look more creditworthy than they actually were.
As usual and in line with other extremely rich members of society who fall from grace after doing something heinous with money, Diamond tries to sell the image that he was a totally normal guy and could not be farther from the Wall Street type…until he became a Wall Street type himself:
Bob Diamond didn't go to an Ivy League school, didn't have the right friends and didn't grow up knowing anything about finance. He was raised outside of Boston, one of nine children in an Irish Catholic family, and went to Colby College expecting to become a teacher, like his parents. That plan was derailed when he took a job at a medical company, hoping to make enough money to go back to school to get a Ph.D. A year later, in 1979, his boss was hired to build the computer system for Morgan Stanley and asked Diamond to go with him. "It's embarrassing," Diamond said, "but when he sat down and told me about Morgan Stanley, I said, 'Who's Morgan Stanley?'" Soon after, he made his way to the trading floor, and it didn't take long for the outsider to become a fully formed creature of Wall Street.
When he found out about the Libor charges levied against Barclays, he "got physically sick, and [he] couldn't believe some of the phone conversations that were happening between traders." He didn't know that the traders from the bank he was running — and getting paid approximately £63m, or $98m USD, to do so — were fixing rates for years?
At the beginning of the scandal, Diamond didn't even believe he was going to get the backlash that he did. He even felt wronged when he was pressured to resign, "'My first reaction, which is still my reaction today, is, He doesn't have the authority to do that!' Diamond said about the pressure [Mervyn King, Governor of the Bank of England] exerted to oust him."
Sorkin litters the piece with little tidbits about how Diamond has now descended back onto Earth to live amongst humans again. He works at a "sparse office." He now "takes the subway to this office in exile" (just like the rest of us!). He even — and you might want to take a seat for this one, this one's a bummer — "waits in line for his coffee at a cart on Park Avenue." At least the cart is on Park Avenue, right?
(continues on page 2)

Really though, don't worry too much about Bob Diamond. He still owns multiple residences (one in Nantucket and one in Beaver Creek) and currently lives in a Manhattan penthouse so expensive that you and your next five generations probably won't be able to afford it. But we should feel the extent of the shame Diamond went through, because he was so aware of the "optics" of purchasing a $37 million penthouse that he bought it using a "Russian-sounding company he created to make it appear that an oligarch had bought the apartment." Poor Diamond, can't even buy a penthouse in peace.
Diamond also insists that he's not at all preoccupied with money, and that he's just like the rest of us,
"This is going to sound arrogant as hell, but I never did anything for money. I never set money as a goal. It was a result. And if you look at how Jennifer and I and our three kids have lived our lives, as soon as we had any money at all, we created a family foundation. The only car I own, honestly, is an 11-year-old Jeep on Nantucket…We really like to take vacations with them, so those are good. But we don't have a boat, we don't have fancy cars."
Surprisingly, none of the people Sorkin reached out to to speak about Diamond had many nice things to say.
When I asked one of his friends to explain how someone with Diamond's middle-class background could have missed so many warning signs of a public backlash, the friend cut me off. "You mean, How could he be so imperial and narcissistic?"
Diamond has a tarnished reputation these days, but his network is still rich with influence, and he still gets to go to games on the regular at the new Barclays Center in Brooklyn (by subway!), which was named after the bank after it paid the stadium a staggering $400 million to put its name on the building.
The ex-CEO currently goes around to give lectures on bank regulation and its too-big-to-fail status. Despite a noncompete clause in his Barclays contract that forbids him from starting a new business until the summer of this year, Diamond is on the prowl, "he has been flying all over the world, talking with academic experts and investors, floating his idea of creating a merchant bank that advises and buys stakes in businesses in Africa and Europe."
Bob Diamond is doing fine, don't you worry.
Ask a Question