Money Challenge: Declutter for Extra Cash (and a $50 GC!)
Although it doesn't feel like spring has sprung, it is May and sunnier times are ahead, so it's time for spring cleaning, and what better way to combine personal finance and spring cleaning than with a money challenge?
For this month's Money Challenge, we're going to take the opportunity to get rid of the junk we have lying around our apartments and try to see if we can earn some money by selling it. The race is on to see who can "earn" the most money with this month-long experiment.
We'll be looking through our belongings and trying to sell them on places like eBay, Craigslist, or Etsy, and we'll check back in two weeks on May 20th to see how we did. Then we'll tally our total on June 4th.
Do you have experience selling your items? Chime-in for a chance to win a $50 American Express gift card! Leave a comment below or head on over to our Facebook page and drop us a note.
Happy cleaning!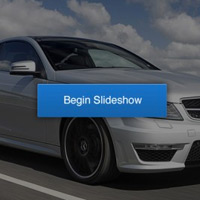 Related Stories:
Spend Less, Make More: How I Make Extra Money with an eBay Store
What's the Weirdest Thing You've Done for Money?
Tap Your Credit Card For Mother's Day Deals
Ask a Question