Identity Theft Prevention: What Every College Student Must Know
With graduation quickly approaching in May and June, MyBankTracker brings you a series of helpful articles pertaining to college students and graduates.
As a college student, you might not have a lot of money, and that means you have more to lose if your identity gets stolen. An average of 8.5 million Americans are victims of identity theft annually, and the college-aged demographic, (ages 18-24), is at the highest risk statistically.
Today's students have grown up in an era with abundant information-sharing, so it might not seem like a big deal to give out personal information regularly. However, it's safer to take a skeptical approach than to disclose information haphazardly.
One reason college students seem like prime targets is because they're constantly inputting their information, whether it's to fill out financial aid forms or to request a school transcript. That academic data gets added to the typical assortment of other things such as credit card applications and online shopping, and it all becomes a pot of gold for identity thieves if accidentally left lying around.
Tip: Do not enter your social security number online unless you're absolutely certain the site is safe. You really only need to use it if you're verifying certain information or applying for a credit card.
If the form you're filling out (online or otherwise) lists the social security number or other personal details as optional, it's best to leave those spaces blank.
Computer Safety
A personal computer — or smartphone — is a veritable mine of important information. Keep your electronics password protected and in a safe place. We do not recommend leaving your laptop at the library desk or Starbucks table for a quick restroom break, even if the nice stranger next to you offers to watch your stuff.
If your computer gets stolen and you think the thief might be able to access your accounts, call your credit card issuer(s) immediately to alert them. Someone hacking your email is one thing, but the threat of someone using your credit card fraudulently can shred your credit and savings; it can take years to recover credibility.
No longer content to simply snatch purses, thieves now try to target potential victims virtually. Scammers will send you an official-looking email that looks like it's from a legitimate financial institution or company. This method is called "phishing," and the email message would say something like "You've won cash" or "Your bank account will be closed," which prompts users to submit personal information. Banks will never ask you for that kind of information over email.
Tip: Be very careful that any links you click are from a valid email address, and use good judgment when shopping online, especially with an unfamiliar vendor. Google the website/company's name with the word "scam" or "reviews" if you're concerned about legitimacy. For additional safety, keep your computer's security updated and free of malicious software.
ATM and Cash Register Safety
Thieves know that credit card information is precious, so it's best to absorb that mantra as soon as possible. Sometimes they target card readers, whether it's at the ATM or your local store, and install various attachments to illicitly read your credit card — known as "skimming" — and steal your information.
Tip: When swiping your card in a somewhat public place, such as an ATM or gas station, examine the machine carefully to make sure there are no strange attachments. Use your credit card (rather than debit card) at gas stations in the event that your card gets skimmed. If it does, you can immediately report it to your credit card company and quickly receive your stolen money. You may have to wait much longer for a refund if you use your debit card, since the money gets taken out right away.
At home, shred any bank or credit card statements you discard that might contain sensitive data.
There are myriad websites and apps dedicated to analyzing your accounts for unusual spending, and if you use those tools in conjunction with checking your statements regularly, it will build a solid foundation for wise spending and identity theft prevention. The more quickly you respond, the better.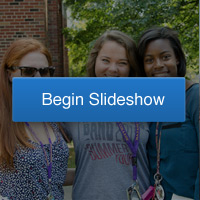 Related Stories:
Bargain Hunt Early for College Living: 7 Ways to Save
How Are College Grads Faring in the Workplace?
Recent College Grad: 7 Months Into the Real World
Ask a Question