Checking Accounts Ditch Direct Deposit From Fee-Waiver Criteria
When it comes to avoiding the monthly fee on your checking account, you typically either have to receive a certain amount in direct deposits or a minimum monthly balance. Americans who have a tough time meeting these fee-waiver criteria are often deterred from getting a checking account with such requirements. Luckily, some banks are ditching this "standard" by offering alternative methods to dodge monthly fees.
Regions Bank and SunTrust Bank are two large regional banks that have introduced new checking accounts with fee-waiver requirements that do not involve direct deposit or minimum account balances.
Regions' LifeGreen eAccess Account is a checking account with an $8 monthly fee ($10 with paper statements) that can be avoided if the customer makes 10 purchases per month with a linked Regions debit or credit card. The account offers almost the exact same features as Regions' LifeGreen Checking account, which has the same monthly fee, but requires direct deposit or a minimum balance to avoid the fee.
"The account is designed for customers who conduct a vast majority of their transactions with debit and credit cards," Mel Campbell, a Regions Bank spokesperson, previously told MyBankTracker.
SunTrust unveiled a checking account with a similar strategy. Feature-wise and fee-wise, SunTrust's EZ Checking and Everyday Checking accounts are the same. Everyday Checking requires direct deposit or a minimum balance to avoid the $7 monthly fee. Meanwhile, EZ Checking customers can waive the monthly fee by signing up for online statements and making 10 client-initiated transactions (e.g., ATM deposits, ATM withdrawals, income fund transfers, written checks, debit card purchases, online bill payments and more).
"EZ Checking was designed as another affordable option to help meet the needs of our clients and potential clients who actively use their checking accounts and use Online Banking and online statements," said Hugh Suhr, a SunTrust spokesperson.
A positive side effect
While these accounts cater to individuals who prefer the online banking lifestyle, there is a side effect: it's easier for consumers to get a checking account when they don't have direct deposit or cannot maintain a large minimum balance.
Despite the convenience of direct deposit, nearly 25 percent of American workers do not get paid by direct deposit, according to NACHA, the association that manages the ACH network used to facilitate direct deposits and other direct account-to-account transfers.
In 2012, NACHA said the ACH network transmitted 5.1 billion direct deposit transactions, up from 4.9 billion direct deposit transactions in 2011.
Without direct deposit, bank customers can try to meet the minimum balance requirement to waive the fee. At the 10 largest U.S. banks, the average minimum balance requirement on non-interest bearing checking accounts is $1,627. But, for those who struggle from paycheck to paycheck, keeping such a balance can be an impossible feat.
By removing some of the barriers that prevent many Americans from avoiding monthly fees on a big-bank checking account, SunTrust and Regions become more competitive when they're pitted against low-cost alternatives from online banks, community banks and credit unions.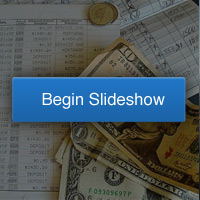 Related Stories:
Sick of the Bank? Try a Brokerage Checking Account
Having Fewer Bank Accounts Makes You a Better Saver
Customizable Checking Accounts Become a Reality
Ask a Question