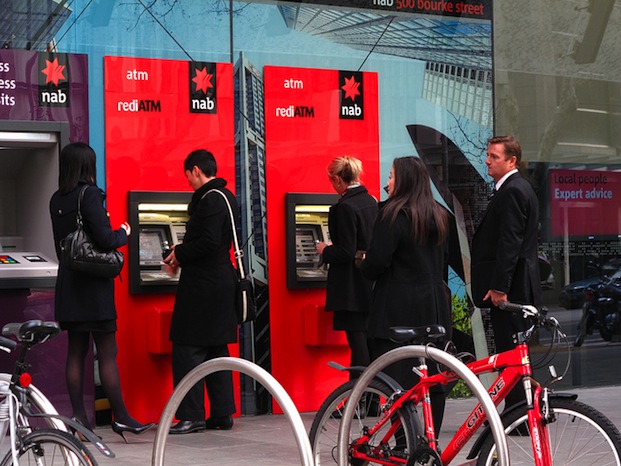 We've already covered how you can to prep your finances if you plan on working abroad, but if you're going to be traveling overseas for a shorter term, you should still be doing some bank-related homework before you embark on your journey.
It's important to know in advance where to find bank branches overseas so you can withdraw American currency. Even the most well-prepared travelers can run into issues while overseas, and hard currency is good to have on hand in case of an emergency.
First we'll cover the foreign ATM fees across the ten biggest banks in America.
Keep in mind that in addition to the fees that your banks may charge, foreign ATMs may also charge their own fees when you withdraw cash.
If you currently travel frequently overseas, it would be useful to open an account with a bigger bank. Bigger national banks usually have global branches, and if they don't, they are more likely to partner with banks from other countries in a sort of global network. As a customer of the bank, you'll be able to withdraw cash from other global banks and won't be charged a fee.
An oft-repeated piece of advice but no less important: alert your bank that you will be traveling. Some banks ask for a specific time period (some won't) but regardless, it'll make the process of withdrawing money much easier if your bank knows you will be using the account overseas.
If you want to avoid foreign ATM fees completely, you might want to bring traveler's checks with you. The downside to traveler's checks is that not all merchants take them, but they can be replaced if you lose them, and might be less of a hassle to carry, than wads of cash.
Related Stories:
7 Surprising Services and Items Banks Are Offering
Amy covers personal finances, student loans, and money management for younger adults. Her work has appeared in The Atlantic, Business Insider, New York Daily News, and more.
Ask a Question