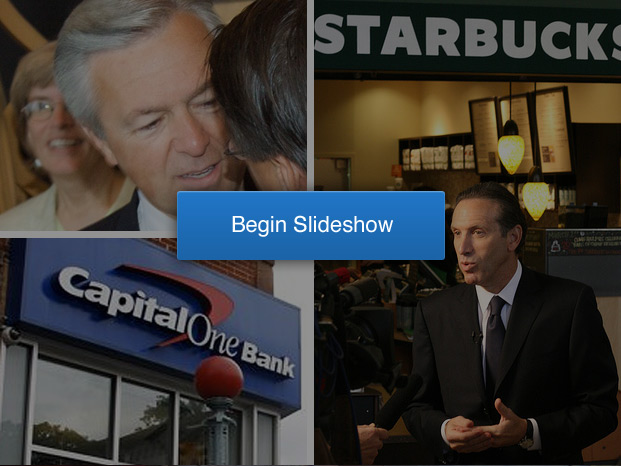 CEOs don't get paid enough as is, right?
Just kidding. We at MyBankTracker write about enough Jamie Dimon and Bob Diamond to know that the banking sector is one of the most lucrative industries in the world, and finance CEOs are making, well, they're making bank.
But to be fair to bankers, the banking industry isn't the only one to reward its CEOs handsomely, the food/drink and apparel industries are just as guilty. It's rare that we would side with the banks, but there are some bank CEO compensation packages that pale in comparison to other hotshots on our list. Did you know that Priceline's CEO gets compensated a handsome $50 million a year? That puts Chase CEO Jamie Dimon's $12 million to shame. Almost.
Read on to see a list of 12 of the top paid CEOs in America across multiple industries, ranging from the pharmaceutical trade to the auto finance business.

Related Stories:
JPMorgan Chase CEO's Salary to Get Halved
Barclays' Exo-CEO Bob Diamond is Doing Just Fine, Don't Worry
More Money, More Problems: 10 Celebrities With Enormous Debt