Google Wallet Comes to Gmail, Lets You Send Money Via Email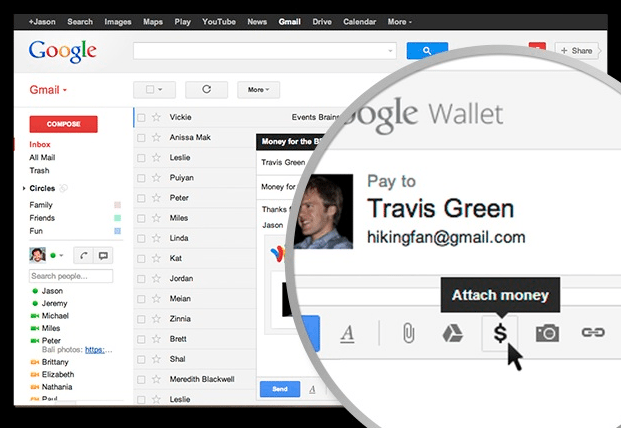 Google treads forth in its journey to find a place in the payments world. At its I/O 2013 conference, the tech giant said that Google Wallet will integrate with Gmail accounts so that users send money through a simple email. In banking, the feature is the equivalent of person-to-person (P2P) payments.
First, Gmail users link their bank accounts, debit cards and credit cards to Google Wallet. Or, they can fund their Google Wallet account so that there is a balance that's readily available.
When sending an email, users can select a dollar-sign icon that allows them to choose the funding source and send the payment. Recipients will have the money added to their own Google Wallet balance, which can be transferred to a linked bank account. (If the recipient does not yet have a Gmail account, they'll be asked to sign up for one to collect the funds.)
There is no fee to send money through Gmail and Google Wallet if the funding source is a bank account. If the funding source is a debit or credit card, there is a transaction fee of 2.9 percent of the payment (minimum of $0.30).
"We're rolling out this feature over the coming months to all U.S. Gmail users over 18 years old, so keep an eye out for the $ icon in the attachment options," said Travis Green, product manager at Google Wallet, in a blog post. "You can also get earlier access if your friends have the feature and send money to you."
Google to drive adoption
With this new feature, Google is competing with similar P2P payment services provided by PayPal, Dwolla, Popmoney, banks and others.
PayPal has the same fee structure as Google. Dwolla charges a $0.25 fee to the recipient if the payment is more than $10 (no fee is the payments is $10 or less). Popmoney charges $0.95 per payment sent. Banks like Chase and Bank of America do not impose any fee to send or receive money.
Although Google's pricing isn't exceptional, the company has a major advantage over its competition. Last summer, Google said that it had more than 425 million active Gmail users. It's hard to find someone who doesn't have a Gmail account.
At other P2P-payment providers, recipients are always asked to create an account with the provider and enter their personal and financial information to collect funds. If one friend sends money through PayPal, another friend sends a payment through Dwolla, and one more friend sends money through Chase QuickPay, you've entered your information three times and signed up for three different accounts, which you probably won't use frequently.
With Google's P2P feature, consumers don't have to deal with multiple P2P-payment accounts because it's more than likely that the sender has a Gmail account.
Marking itself as the hub for P2P payments, Google has the potential to spur its adoption.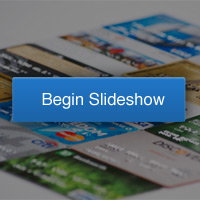 Related Stories:
Google Wallet Cancels Plan for Physical Card
P2P Payments: Not As Difficult As You Think
Simon Says: Ways You Can Send Money to Someone Else
Ask a Question