Lost Your Debit Card? We Compare Card Replacement Fees
More than 7% of Americans have been victims of debit card fraud, and even more have experienced credit card debt. Though there are good measures in place at major companies to prevent you from being liable for charges, it's still important to report a card lost or stolen as soon as realize it's missing.
If your card is reported lost/stolen before anybody uses it to make purchases, you won't be liable for the charges. The longer you wait to report it, you may be liable for a larger amount, up to $500. Of course, many times when Americans lose their ATM cards, they won't realize it's missing until days later, but the faster the better.
The debit card replacement fee is one that fluctuates most from bank to bank: many banks don't charge a fee at all, but some charge up to $25 for rushed delivery in case you need your debit card as soon as possible.
Check out the table below for the debit/ATM card replacement fees across the biggest banks in America.
These fees are for the state of New York, and most banks have consistent fees across the country, but always make sure by checking with your bank. Fees are usually found under the Checking Account sections on a bank's site.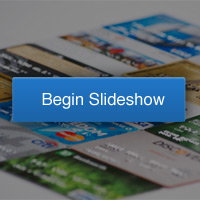 Related Stories:
Comparing Foreign ATM Fees and Learning How to Avoid Them
Comparing Cashier's Check Fees: Spring 2013
Ask a Question