Obama Reveals Personal Finances: How Much Is His Debt?
Like the common folk, President Barack Obama has to worry about where to bank, what to invest in and how to provide for the family. This week, Obama disclosed his 2012 financial accounts, as required by the Ethics in Government Act of 1978. Based on the released financial documents, he appears to be a simple and conservative investor who is prepared to send his kids to college.
No savings account in sight
While many Americans consider a savings account to be the go-to place for their liquid savings, Obama doesn't rely on such an account.
Obama has $250,001 to $500,000 in a Chase Private Client checking account and $1,001 to $15,000 in a Northern Trust checking account, both held jointly with First Lady Michelle Obama and earn little to no interest. He has another $1,001 to 15,000 in an individual Chase checking account.
Rather than saving in traditional deposit accounts, the President prefers low-risk investments through the government.
Heavily vested in government securities
The Obamas hold $1 million to $5 million in U.S. Treasury notes and another $100,001 to $250,000 in Treasury bills.
They also have $250,003 to $650,000 in retirement accounts that are invested in the Vanguard 500 Index Fund, which is a popular choice for diversified investors because the low-cost fund maintains holdings in the 500 largest U.S. companies. Although many investors are taught to diversify their portfolio with foreign investments, the Obamas do not have any international holdings.
Obama still has a pension plan, with $50,001 to $100,000, from when he was an Illinois State Senator.
The President's cautious approach to investing may coincide with his age. At 51 and nearing the typical retirement age, the high allocation in low-risk government debt makes sense.
All ready for college tuition bills
With rapidly rising college tuition costs and the total student loan debt in the U.S. surpassing the $1 trillion mark, Obama is determined to prevent his two daughters from taking on debt when they head to college.
The Obamas have established 529 savings plans, worth $200,004 to $400,000, for the college educations of Malia, 14, and Sasha, 11.
Holding on to mortgage debt
It's easy to assume that Obama doesn't carry any debt because of his large financial cushion. But, that's not the case.
He carries a 30-year home mortgage, with balance between $500,001 and $1 million and an interest rate of 5.625%, through Northern Trust. With today's low mortgage rates, it would a be a cost-saving move for the Obamas to refinance their home.
The financial documents do not list any other forms of debt (liabilities of $10,000 or less do not have to be reported).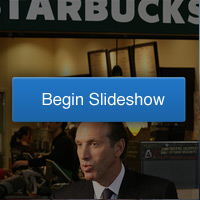 Related Stories:
Celebrities Get Hacked, Finances Leaked Online
7 Surprising Services & Items Banks Are Offering
Interview: How This Model Saved $500K Before the Age of 30
Ask a Question