Pursing Your Dreams on a Budget: Our Chat with a Writer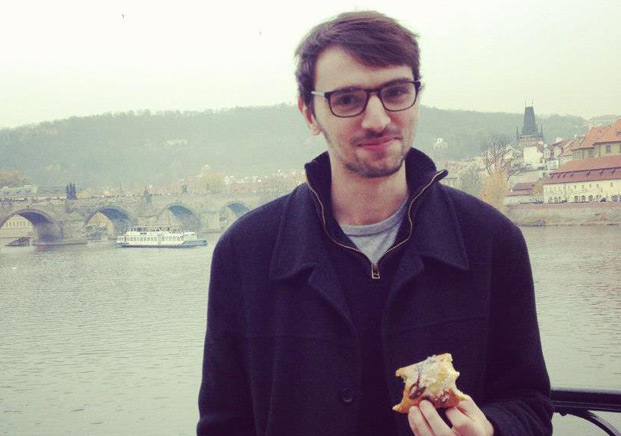 This week MyBankTracker chats with Associate Blog Editor at Huffington Post, Dan Treadway. Dan opens up about living in one of the most expensive cities in the U.S. (New York City), and how he manages his money. He also shares his strategy when it comes to saving money, and how he is fulfilling his dream of being a writer.
MBT: Tell us about yourself and your line of work.
D.T.: I was born in Texas and raised in Canada, so during my upbringing I was exposed to two very different cultures. I became interested in writing when I moved back to Texas from Canada to go to school at UT Austin. During college I served as an editor at The Daily Texan as well as the Texas Travesty, UT's official humor publication.
These experiences ultimately guided me to where I am today. I graduated two years ago and currently work as an associate blog editor at the Huffington Post as well as a sports contributor to The Onion.
MBT: Does being a writer ever influence your decisions about money? If so, how?
D.T.: That's difficult to say. I'm sure if I was in finance I'd live a little more lavishly. I review a lot of blog posts that deal with personal finance so sometimes I'll pick up some useful advice. The most universal advice I've received is to invest your money early on. Even doing so with a little disposable income will likely pay dividends down the road.
MBT: What type of person are you when it comes to spending and saving?
D.T.: It's fair to say that I live a fairly frugal lifestyle. I think part of that is because I enjoy cooking as opposed to eating out and am usually happier staying in and watching Netflix than spending money at a bar. I really enjoy cooking Greek food. I often follow recipes that were passed to me by Epicurious.com.
MBT: How did your parents handle money and what lessons did you learn from them?
D.T.: My parents were fairly private with finances but they we very good about instilling the importance of saving and taught my sisters and I how to budget. If I want to purchase a fancy item or go on vacation, I try to put a little money aside several months in advance to make it easier. Oftentimes I'll stay on the same budget after I've purchased the item, just because I'm used to it.
MBT: What are your biggest expenses and how do you tackle them?
D.T.: Well, like more or less everyone, but especially so in New York, my biggest expense is rent. I like the place I live, and one of the biggest appeals is that it's within my means so I don't have to panic between paychecks!
MBT: Being in your twenties, how do your friends influence your money decisions, and what is your social life like?
D.T.: At this time in my life, it's fair to say my friends influence how I spend a lot of my budget because I'm starting to spend a decent amount of money flying out to their weddings. I usually go out one night on weekends and once or twice during the week but most of the time it's nothing fancy.
When I go out I try to make a habit of paying in cash rather than starting a tab so that I can keep better track of the money I'm spending. But it's always amazing how that cash can magically disappear as the night progresses. A lot of things stay open 24 hours in NYC, so it's very easy to not stop spending money. (Continue to page 2)
Pages: 1 2
Ask a Question