Hand-Me-Down Baseball Cards: Worthless or Priceless?
I was six years old when my father sat me down and handed me a pile of his baseball cards that he admired and enjoyed for the last 20 years. You can call this the ultimate hand-me-down. My father had given me his lifelong collection of baseball cards. The sentimental worth is, of course priceless, even though I hadn't known enough about baseball to recognize the significance of my gift.
My father potentially handed me a goldmine, but I was as jubilant as any other kid with these cards, so I did what kids do; I played with them. I stuck them on my body and wedged them between the spokes of my bicycle. Heck, I even took a bite out of one to see how it tasted.
There was nothing more fun than collecting baseball cards, but playing with them became obsolete when collecting started becoming synonymous with "investment."
As the years went by (in the 1990s), children were starting to recognize that these cards might be worth something some day. More and more kids were keeping their pristine cards in binders, perfectly minted so as to one day sell them and turn a profit. Collecting became more of a business than a hobby; the thought of even taking a card outside of your house unprotected was unimaginable.
After doing some research, I discovered the price of my baseball cards today: utterly worthless! With no one needing to read the information posted on the back of a baseball card to check out statistics or learn more about a player's bio, the value of baseball cards diminished, thanks to the invention of the Internet.
If you're lucky, you can make back the $4 you paid for a pack of Topps cards by selling a stack of your collection. I would have to sell about 1,000 of my cards to get back roughly $50, not nearly what they cost my father, or all of my wasted allowance!
There are a few exceptions, according to some price guides from Beckett and TuffStuff, but the majority went down the drain.
So just what can you hope to receive for your prized cards?
Here are some valuable cards worth mentioning:
Honus Wagner, 1909: $2,800,000
Babe Ruth, 1914: $517,000
Joe Doyle, 1909: $329,000
Mickey Mantle, 1952: $282,000
Lou Gehrig, 1933: $275,000
(Information sourced from InfoBarrel.com.)
Reminder: values differ from the price someone is willing to actually pay for a card.
It all boils down to supply and demand, leaving the only place to get the best bang for your buck on auction sites, like eBay.
So before you throw that card out, check to see how much you can get for it.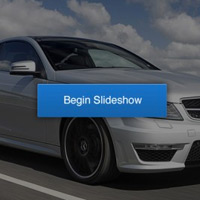 Related Stories:
How to Turn Unwanted Gifts Into Cold Hard Cash
4 Tips For Making Some Money on the Side
Spend Less, Make More: How I Make Extra Money with an eBay Store
Ask a Question