Money Challenge Update: What Are We Selling?
We embarked on a month-long money challenge two weeks ago. In order to make some extra money (side income!) and declutter (spring cleaning!), we picked out items we could sell, and whoever earns the most money from the challenge is the winner.
Claire: Out of everyone from the MyBankTracker team, I'm pretty sure I have the most amount of stuff to sell, given my history of compulsive shopping. I opened up an eBay store earlier this year to get rid of the clothes and shoes I no longer wear, and the bags I no longer carry.
Because I already have a store set up, I felt I would have an unfair advantage. So I decided to get rid of something that I would not normally sell, and will not to use eBay. I plan on using Craigslist or Yardsale (the app) to sell two iPods (I think they are the second generation) and a FlipCam. I purchased both iPods for $150 each, and the FlipCam was a gift, but I believe it's worth $100.
I am planning on selling all three items as a bundle, but I'm not sure how much they will sell for. I'm guessing I won't make more than $60.
Thanks to the invention of the iPhone (and many other smartphones), there's no need to have all of these gadgets!
Amy: I've sold quite a few things over the years, and the bulk majority of the items I sell are usually shoes. I would say I'm generally pretty good at buying things I know I'll wear, but there are a couple of laps of judgment here and there — and they're almost always errors of judgment in the art of shoe shopping.
So for this challenge, I'll be getting rid of a couple of shoes that just refuse to fit — even though I telepathically willed them to do so — and those that I just didn't get that much use out of.
First lesson of the day: don't buy shoes that don't fit. Your feet won't shrink and the shoes won't grow. Second lesson: don't deviate from your style too much. Even if you convince yourself you'll be more adventurous… you won't be.
Simon: Last week, I made a for-sale listing on Craigslist for a pair of adjustable Bowflex dumbbells that I bought a few years ago. Now that I use the gym and these dumbbells are taking up space at home, I might as well sell them.
I paid about $260 for them and they remain in great condition. After a little market research, I'm confident that I'll recoup much of what I paid for it. I won't be surprised if I break even or make a small profit. So far though, I received a few inquiries but there's no buyer yet.
Other stuff I'll look into selling are old trading cards and, maybe, some deadstock sneakers.
Bishoy: This week I will begin selling my entire collection of sneakers. I have a stockpile of Nikes and Jordans that I haven't used for years and I am ready to let them go for this Money Challenge.
From Nike "De la souls" to "Kermit the Frog Dunks," I am expecting to be able to sell these sneakers for over $300 collectively.
The retail price on each is well over $300, but I have worn the sneakers enough that the price should reflect the wear and tear.
– – – – –
MyBankTracker readers, tell us your experiences with selling and decluttering, and what you plan on selling in the name of spring cleaning. Participate for a chance to win a $50 Amex gift card! Leave a comment below or head on over to our Facebook page.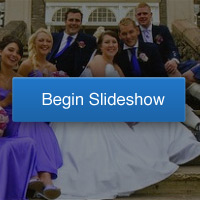 Related Stories:
Pad Your Savings Account with these Side Gigs
Spend Less, Make More: How I Make Extra Money with an eBay Store
What's the Weirdest Thing You've Done for Money?
Ask a Question