The Cash Registers of the Future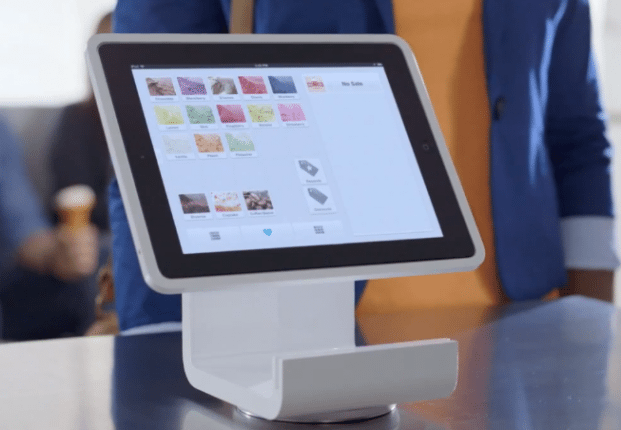 Lets face it: cash isn't going anywhere soon. Despite many attempts by the mobile payments industry to wean consumers off their trusted paper currency, cash hasn't shown signs of surrendering. On the other hand, cash registers are more welcome to change as major companies give makeovers to these clunky machines.Square, known for its mobile card reader and mobile wallet, has released the Square Stand to complement its Square Register mobile application.
Essentially, merchants can put their iPads in the Square Stand — featuring a design that is unmistakably inspired by Apple — to create a point of sale system that is "elegant, fast, affordable, and easy to use," as Square co-founder and CEO Jack Dorsey puts it. The stand also has a built-in card reader and it can be connected to a cash drawer.
PayPal joins Square in expediting the evolution of cash registers. To boost adoption of the company's own point-of-sale system, called PayPal Here, it launched the Cash for Registers program, which waives transactions fees for the remainder of 2013 when merchants drop their old cash registers.
PayPal doesn't offer an equivalent of the Square Stand, but third-party products are capable of turning the PayPal Here app (on the iPad), paired with the PayPal mobile card reader, into a full-fledged checkout terminal.
Although these new-age cash registers have slimmed down, consumers will not see a drastic change in the checkout experience. Cards will be swiped and cash will be accepted as usual.
Meanwhile, the two companies are pushing cashless — and even cardless — transactions.
Square has a mobile wallet that is linked to users' debit and credit card. When users check in (with a mobile device) to a location that accepts Square Wallet, users simply say their name to make a payment.
At participating locations, PayPal lets users pay for purchases by entering their account-linked phone number and PIN. No cash or cards are necessary.
Related Stories:
How Big Banks Are Overhauling the Branch Experience
Spring 2013: The Top 5 Cash Back Credit Cards
8 Incredible Ways Technology Has Changed Banking Forever
Ask a Question