Simon Says: How to Calculate the Average Daily Balance
Q: I have a MyAccess Checking account with Bank of America. Last month, I was hit with a $12 monthly maintenance fee even though my account balance was $1,500. I called up customer service and the representative just recited the ways that I can avoid the fee. I checked the personal schedule of fees and nothing seems to have changed. How can I get a refund for this fee?
– B. W.
A: You'll have to review your monthly statement to see if you can make a case for a refund of the monthly maintenance fee.
With the MyAccess Checking account, you can waive the $12 monthly fee if you have at least one direct deposit of at least $250 or maintain an average daily balance of at least $1,500.
It's almost instinctual to think that as long as you have $1,500 in your account by the end of the month, you'll be able to avoid the fee. But, if you play by the rules of the account, you may be far from meeting the fee waiver criteria.
Let's say the statement cycle is 30 days. If you held a daily balance of $1,500 for 29 days and $1,470 for one day, your average daily balance for the statement cycle is $1,499. Under the rules of the account, the bank will charge a monthly fee. A small bill payment, debit card purchase or ATM withdrawal could be enough to keep you from meeting the average daily balance requirement.
Some checking accounts have a more stringent minimum daily balance requirement. In this case, your account balance at the end of the day cannot be less than the specified amount whatsoever. Maintaining an average daily balance of $1,500 is very different from an minimum daily balance of $1,500.
You should look over your monthly statement and calculate your average daily balance. For Bank of America, daily account balances are recorded as of 5:00 P.M. Central time (6:00 P.M. Eastern time).
If you find that you did qualify for the fee waiver, you can bring it up with customer service and explain the situation. If the bank was correct in charging the fee, you still might be able to have it waived with enough persistence (works best if this is the first time that you got hit by the monthly fee).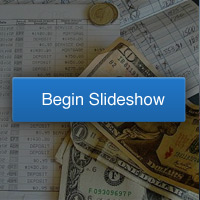 Related Stories:
Checking Accounts Ditch Direct Deposit From Fee-Waiver Criteria
Simon Says: Your Bank Account Was Labeled 'Abandoned'
Having Fewer Bank Accounts Makes You a Better Saver
Ask a Question