Discover Bank has been providing banking products since 1911 with service designed to keep their customers financial goals in mind.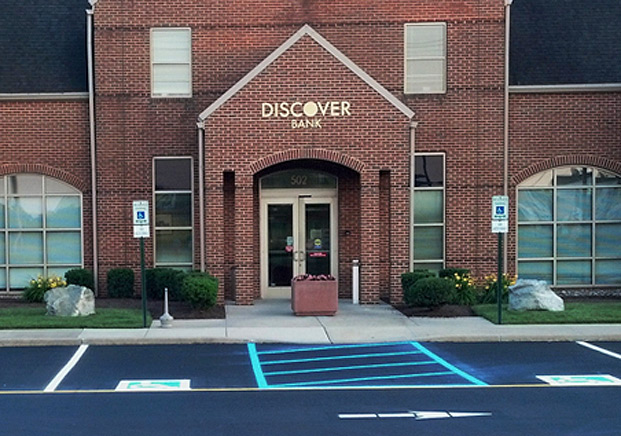 Discover Bank's products and services include Discover-card branded credit cards, CDs, money market and savings accounts, home loans, and personal and student loans. Their payment services include PULSE, one of the nation's leading ATM/debit networks, and Diners Club International, a global payments network.
As a card brand, Discover competes with Visa, MasterCard, and American Express. However, Discover directly issues its cards, unlike Visa and MasterCard. Discover is the fourth largest credit card issuer, behind Bank of America, JPMorgan Chase, and Citi when measured by card balances.
Based on MyBankTracker's Bank Report Card, Discover Bank scores 3 out of 5 stars overall, ranking high in good bank financial health, interest rates, remote deposit access, and mobile bank services. The bank ranked poorly among customer reviews, scoring only 2 out of 5 marks on average.
Amonopoulos writes that he opened his first credit card with Discover when he was in college and hasn't regretted it since. He comments on the superiority of their rates and rewards program in comparison to other student cards. He also mentions that in one year he was able to establish credit, was rewarded with a good APR and an increased credit line. He continues by praising their online interface and helpful customer service, and finishes by saying "I would recommend Discover to everyone."
The Discover it® credit card for students comes with a number of perks and forgiveness features that vastly outnumber those offered by other competitor student credit cards, including the Bank Americard for students and Capital One's Journey Student Rewards Credit Card. Some of these benefits include:
no annual fee
paying late won't raise your APR
100% U.S. based customer service available any time
no foreign transaction fee
5% cash back in categories that change each quarter offered to all card members
unlimited 1% cash back on all other purchases
Sheila H. on the other hand, gives her perspective by sharing her ordeal with Discover. In her review, she speaks about how she has tried for three weeks to get money back from a CD she closed early. She was given the go around, first being told she would receive her money by check, which she didn't. She mentions repeatedly calling and getting a different response each time. She says, "I have been told the check is lost, that they have issued another and it is being overnighted, that they're verifying a stop payment on the first check and will call me back. I'm worried that I will NEVER get my money back." She finishes her review by saying she feels as though she has been scammed.
If you currently use Discover Bank, visit their profile page on our site to read more reviews, see how they rank, find branches near you, and more!
Or leave your review of a bank or product by visiting our Reviews page.
(Reviews have been edited for clarity.)
Related Stories:
Top 5 Credit Cards With No Foreign Transaction Fees
Saving Rates Report May 2013: Major Cuts at Online Banks
What Are Excessive Withdrawal Fees and Federal Regulation D?