Most Banks Closed on Memorial Day 2013
Rejoice, as the long wait for a holiday is finally over! (It's been three months since the last federal holiday, Presidents Day.) Memorial Day, when we honor the brave men and women who died during military service, is just around the corner.
It has become a tradition to spend the three-day weekend by firing up the barbeque grill and enjoying the warm weather. If you're going on a trip, you can expect fewer fellow travelers on the road. According to projections by motor club AAA, 34.8 million Americans will trek 50 miles or more during the holiday weekend, down 0.9 percent from the 35.1 million people who traveled last year.
Whichever way you plan to spend your days relaxing, you don't want to put a damper on the weekend by worrying about any financial chores that were left uncompleted. Most banks will be closed on Memorial Day so you'll want to head to the bank before Monday to finish any money tasks that's still on your to-do list.
Of the nation's largest banks, only TD Bank will be open on Monday. TD customers are probably not surprised, given that the bank is open during most federal holidays, except New Year's, Thanksgiving and Christmas.
Although standalone PNC Bank and SunTrust Bank branches will be closed on Memorial Day, their in-store/supermarket branches will be open (hours may vary by location).
All of the top 5 U.S. banks are closed:
Regardless of whether or not your bank is open, all banking transactions will not be processed on federal holidays. So, if a bill is due on Monday and you submit an online bill payment, it will not get processed until Tuesday.
It's always a good idea to use online and mobile banking whenever possible. For other banking transactions that require a visit to a branch, it's best to get them done before the holiday weekend kicks in.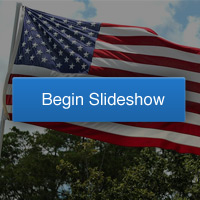 Related Stories:
16 Awesome Memorial Deals & Discounts!
Travel Prices Are Going Up This Summer
8 Incredible Ways Technology Has Changed Banking Forever
Ask a Question