Money Lessons from 'Arrested Development'
Ever since Netflix announced it would revive the canceled comedy series "Arrested Development" for a fourth season on its streaming platform, viewers and fans have been feverish with anticipation. The comedy show, which stars Jason Bateman and is narrated by director/actor Ron Howard, has amassed a cult-like following.
"Arrested Development" tells the story of a once-wealthy Bluth family and how they pick up the pieces after the father (George Bluth) is arrested and jailed for embezzling funds from his company. The Bluths are dysfunctional and careless, except for responsible, straight-laced middle son Michael Bluth. In his attempts to straighten the family out and turn them into productive members of society, we learn some of the do's and don'ts of living broke after being extremely rich.
Be frugal and mindful of money when you're broke
This should be a no brainer, right? Unfortunately, the "no brainer" kind of common sense does not translate well for the family, and the Bluth parents certainly did not teach their kids about money like they should have.
The Bluths consist of mother Lucille, children Buster, Gob, Lindsay, Michael, as well as Michael's son George Michael, Lindsay's husband Tobias, and their daughter Maeby. After George Sr. is jailed, Lindsay, Tobias and Maeby are still living in a five star hotel, and it's only when they realize they don't have the money to pay for it, that they hightail it out of there.
Lucille continues her trips to the fancy country club, despite having to ring up meals the company card, and lavishly makes large purchases without a care in the world. Oldest son Gob is a failed magician, but instead of getting a real job, he continues to practice his ridiculous magic tricks and buys expensive props. He asks younger brother Michael for money constantly.
Lindsay's husband Tobias has a medical background, but due to hurting a man during CPR, his medical license was revoked. Tobias decides to pursue a career in acting, and spends all of his savings ($1,100) on acting lessons, but isn't able to book any acting jobs.
Michael is the only one in the family who seems to be aware of their family's financial downturn, and lives well within his means. He actually works and cares about his family's expenses. He bikes to work and refuses to buy a new car. He regularly drives the epic Bluth Company stair car that was once used to climb in and out of private jets.
The family as a whole would probably fail all of MyBankTracker's Money Challenges.
After George Sr. is arrested and sent to prison, it's slowly revealed to Michael that members of his family had been collecting a paycheck from the Bluth Company for years without putting in any actual work.
Michael makes all of his siblings work for their share, and the attempts don't go over well, including the time when Buster tried to work in the copy room while Lindsay took over as Michael's assistant.
Lindsay, who is Michael's twin sister, secures a one-time acting gig, but celebrates getting the job before starting and ends up oversleeping on her only day of work. How's that for irresponsible?
When George Michael is asked to tutor his cousin Maeby, she keeps giving him excuses to get out of their tutoring sessions, yet continues to pay George Michael for the lessons to keep her parents from asking about it.
It turns out that Maeby is too busy for tutoring because she is pretending to be an identical twin, faking a terminal illness in order to earn sympathy money from her classmates and teachers. It is creative, but we cannot stress enough how unethical it is!
Maeby gets even more creative down the road, faking her way to becoming a movie producer, but at least she's not doing any of these jobs, right?
This is probably the one thing that the Bluth family did right, before it went really wrong.
When Michael would visit his father in prison, George nonchalantly tells Michael that there's "always money in the banana stand," that the family owns. Unfortunately for the Bluth family, this phrase has always been mistaken as a joke or a metaphor for something else. It's only after Michael burns the banana stand down as an act of rebellion that he realizes there was actually money in the banana stand.
To be specific, there was $250,000 in cash that lined in the walls of the tiny wooden stand! A quarter of a million dollars, burned to a crisp, could have been tucked away in a savings account or used for juggling expensive lawyer fees and supporting a lazy, neurotic family of 8.
– – –
"Arrested Development" returns this Sunday, May 26th, so get ready for a weekend marathon! There will probably be many more money lessons we can learn from the ultimate family of bad savers and over spenders.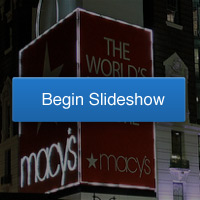 Related Stories:
Money Lessons from "The Client List"
6 Tips to Get More Money in Your Paycheck
Money Challenge: Spending $25 on Food
Ask a Question