Money Challenge Results: Who Sold the Most?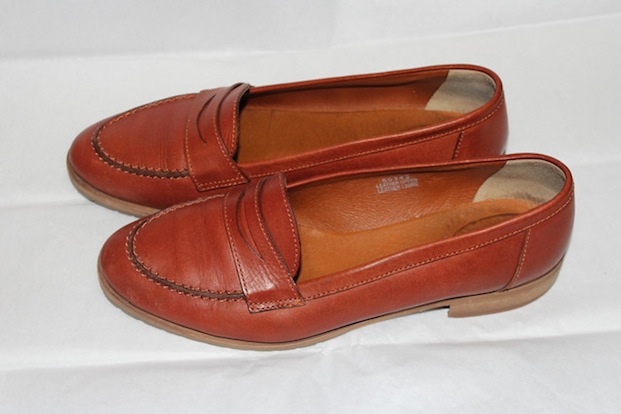 Last month, the MyBankTracker team embarked on a selling challenge in an attempt to clear out some of our old belongings and make extra money. Let's see who managed to make the most money selling their items.
Claire: I was able to sell both my iPods and Flip Cam for $50 to someone on Yardsale, the app. I thought it would sell for a little bit more, since the items were still in good condition, but I was satisfied that it sold since they were just sitting in my desk at home, taking up space. It was a pretty easy sell, as I had multiple offers immediately after I put it up. I was too lazy to delete the songs on the iPods, so if the new owner likes house music, he will be thrilled.
Bishoy: I took to Craigslist to sell one of my old and favorite pairs of sneakers. The De La Soul Dunks were one of the premier dunks that had ever been made by Nike. The well-known sneakers retailed for around $200 when first released but have a whopping $650 retail price today (brand new). My pair were in fair condition and I was asking for $250. I received two emails, both asking for negotiation on a lower price. The first buyer wanted the pair for $150, I declined. The second buyer offered $180 and after some thought, I countered with $200 and he declined.
I am currently stuck with the sneakers but I don't mind keeping an old piece of my childhood, at least until someone offers up a good enough price.
Simon: For the de-cluttering challenge, I put up a pair of adjustable dumbbells for sale on Craigslist. I bought them 3 years ago for about $260 after taxes and shipping, which is lower than the current retail price of $300 (excluding taxes and shipping). Since I have access to the gym now, it was a good time to sell them. My asking price was $280, with the expectation that a buyer would negotiate down. I've received a few emails from interested buyers. One person was about to make plans to pick them up for $250, but flaked at the last moment. I think they'll sell, but it might take some time.
Amy: I win! I sold three pairs of shoes that I've been meaning to get rid of for forever, and though I barely earned back what I paid for them, I netted $91 before eBay's fees. Selling shoes can be an annoyance, and it's one of those errands that can stay on a person's to-do list forever, so I'm glad that the challenge gave me incentive to get it done.
– – – –
User Vanessa who participated in the first de-cluttering Money Challenge article, is the winner and will receive a $50 Amex gift card! Congratulations, Vanessa!
Email us at editor[@]mybanktracker.com to claim your prize. Thanks to all those who participated!
Related Stories:
Learning From My Wedding Blunders: 10 Ways I Overspent
6 Popular Online Degrees, Are They Worth It?
Do Americans Shop When They're Stressed?
Ask a Question