Free (or Almost Free) Things to Do in the Summer
The weather's warm and everyone wants to spend time outside. You can map out your summer plans locally, finding free things or festivities to get into. Depending on the region of the country you're in, activities may be far and few between but there are plenty of alternatives. Take public transportation if available to alleviate parking hassles, including cost.
Below are some free or almost cost free things to do in the summer:
Go to your local beach — The beach is always a popular spot in the summer. Be sure to keep in mind that some beaches charge an entry fee, so if you're coming with a large party, it might become an expensive event.
Go to a street festival — Street festivals are abundant throughout the summer months. Even if you don't plan on spending money, you can still marvel at the creative items being sold and smell great food in the process. Some of these festivals may have free entertainment such as bands, clowns and jungle gyms.
Swim at your local pool — The local pool is a great place to cool off and mingle with the locals.
Go to the park — There are many parks throughout your city, so go and explore them to see what each has to offer. Some parks have free concert series or a free movie throughout the summer, so check with your local parks and recreation organization. Take the kids or just go for a stroll after work. Pack a lunch or dinner and have a picnic in the park. Parks provide much tranquility and fresh air.
Set up a campsite — You can set up shop right in your backyard. Make a night of it with the kids and set up a tent and read stories and gaze at the stars. This can be an inexpensive and fun way to spend quality time with the family.
Go for a family bike ride — As long as everyone has a bike to ride, take the family on a scenic ride through a park of the beach. You can soak in the sun, get some exercise and enjoy the scenery.
Plant a garden — Buy some seeds from your local farmer's market and plant them either in the back yard or even on your fire escape with potting soil.
Visit a museum — Many museums ask for a suggested donation and they also have one day per month where admission is free, you can also enjoy the free air conditioning while you're there.
Visit a fair or amusement park — Many county fairs offer low or no cost admission to get into the fairgrounds. Even if you don't get on the rides, you can enjoy the sites and grab some treats.
Go to a parade — Parades are always fun and they're always free! Go to an Independence Day parade or local parade in your area.
Go fishing — Go to a local lake, ocean or river, but make sure you are aware of the local fishing rules, as many places require you to have a fishing license, even if you're only fishing for a day.
Volunteer — Visit a local organization and volunteer. Here are some great places to start: YMCA, United Way, an animal shelter, homeless shelter, or other non-profit organization.
Go to the library — Read a book from the best sellers list and find a quiet spot at your local branch. Some branches may offer summer workshops for adults and kids. This is another place to take advantage of the free air conditioning!
Fire up the grill — A barbecue is always in order for the summer. Pull out that meat from the deep freezer or Boca Burgers, come up with creative recipes and throw them on the grill. A great way to keep costs down is to host a potluck, so everyone shares the cost of food and drinks.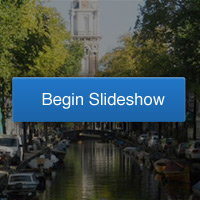 Related Stories:
7 Thrifty Ways to Throw a Graduation Party
Planning a Summer Trip? Top 5 Airline Fees Compared
The 5 Most Inexpensive Ways to Travel
Ask a Question