When you are receiving Social Security as part of your income, it is in your best interest to keep as much of it in the bank or in your pocket as possible. It will be important to figure out a strategy to prevent having to pay out a large portion of your benefits to the federal government in taxes when you retire.
If benefits from Social Security are your sole income source, you likely won't have to pay taxes on what you receive. But if you are receiving money from your retirement fund and your annual income reaches a certain figure, you may be required to pay taxes.
How Social Security Income is Taxed
For singles earning under $25,000 in combined income you will not have to pay taxes on Social Security benefits. Couples can make up to $32,000 without paying taxes on benefits.
For singles earning between the $25,000 and $34,000 range, up to 50% of Social Security benefits can be taxed. Couples will need to pay 50% of benefits in taxes if they earn between $32,000 and $44,000.
For singles earning over $34,000 and couples earning over $44,000 will be responsible for paying income taxes on up to 85% of Social Security benefits.
Regardless of how much your income, you will not be responsible for paying taxes on 100% of what you receive from Social Security, but it is in your best interest to pre-plan.
Do the Math
Once you ascertain how much your Social Security income, you'll want to make sure you keep your additional income from exceeding the $25,000 mark. You can withdraw money from your retirement accounts but make sure it is only in an amount that will not go over this amount if you are single or $32,000 if you are married.
Downsize Your Lifestyle
In order to survive on a smaller income during retirement, you'll need to plan ahead so you can adequately downsize your life. It will be important for you to eliminate as many debts before retiring, including your mortgage. By getting the largest monthly expenses out of your life for good, you will be more likely to live comfortably on a lower income.
Work On Your Portfolio
It will be important to keep tabs on your retirement portfolio and not put all of your eggs in one basket. If the lower-end income level is not suitable for your needs, you should have alternative options to take out more money without increasing your tax rate on benefits. Roth IRA, savings account, or CD account withdrawals of $5,000 will not change your tax responsibility on benefits.
Professional Help Can Pay Off
Contact a professional financial planner to address your retirement concerns. Taxes in general can be a very confusing. When it comes to protecting your future and being able to enjoy your retirement years, the money you spend in professional help can be well worth it.
Seek the advice of a financial consultant about how to diversify your portfolio and how to prepare for life when you reach the age of retirement. The earlier you start planning, the more you can save towards retirement.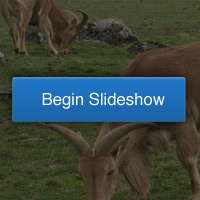 Related Stories:
8 Things You Should Know About: Tax Deductions for Dependent Care
6 Ways to Get More Money in Your Paycheck
Interview: Mr. 1500 Shows You How to Retire by 43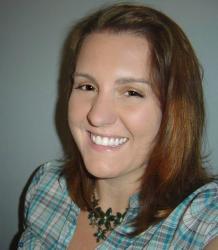 Debbie is a writer who specializes in parental finances, consumer spending and mortgages.
Ask a Question