United Airlines to Offer Subscription Packages for Fliers
Here's something new: United Airlines will start selling subscriptions where customers can pay in advance for a year's worth of airline fees for services such as baggage check and upgrades to Economy class.
According to USA Today, United will be offering packages starting at $349 that allows customers to check a single bag for each flight within the U.S. and a $499 one for upgrades to its Economy Plus class.
There are different plans for different regions, but according to Scott Wilson, United's VP of merchandising and e-commerce,
"The Economy Plus and checked baggage subscriptions offer our customers more of the comfort and convenience they value year round. We are pleased that, as we launch these services, we are able to provide new options for customers to tailor their travel experiences."
These package prices are for flights within the U.S. and there are different packages for additional checked bags and flights to places outside of the U.S. For example, "a 'global' checked-luggage subscription costs $799 and includes two bags."
There do seem to be some caveats, which is bound to draw some backlash from subscribers. The upgrades to Economy Plus, for example, are only for when seats are available. It will probably be harder to upgrade on fuller flights, and the upgrades are still available for purchase for any flier, regardless of whether or not they have a subscription package.
Consultant Jay Sorensen, however, thinks that the subscription package is a good service to roll out. "The first choice for these customers will be United because they've already invested," he tells USA Today.
Find below the most common fees for five of the biggest airlines in the United States.
| Airline | Checked bags | Changing reservation | In-flight meals |
| --- | --- | --- | --- |
| American Airlines | $25 for first bag, $35 for second | $200 | For purchase |
| Delta Airlines | $25 for first bag, $35 for second | $200 | For purchase |
| United Airlines | $25 for first bag, $35 for second | $75-$150 | For purchase |
| JetBlue | Free for first bag, $40 for second | $75-$150 | Complimentary snacks and drinks, meal boxes for $5.99 |
| Virgin America | $25 for each bag | $25-$100 | For purchase |
In a time of increasing flight prices and numerous extra flight fees, do you think United Airline's subscription service will work? Would you buy a package if other airlines started offering them? Let us know in our poll!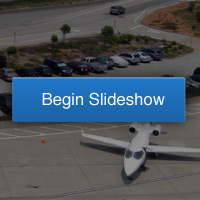 Related Stories:
Clever Ways to Safeguard Your Home While You're Away
The 5 Most Inexpensive Ways to Travel
5 Cheap Summer Destinations for Students
Ask a Question