Price of Gas Jumps Over 100% in the Past Decade
If you're wondering just how much more expensive life in 2013 has gotten compared to a decade ago, you might be in for a (sad) surprise.
Yahoo Finance compiled a list of ten items whose prices have increased the most over the past decade, and gas prices make the list. According to author Lisa Scherzer, gas prices, for example, have increased by 108% in the past ten years. You could have gotten a gallon of gas in 2003 for $1.58, but would have to spend $3.70 for the same gallon today. Fuel oil used in the house has gotten even more expensive, increasing 145% in price.
Coming in third on the list of things whose prices have increased the most in the decade is college tuition, and there are no surprises there. It's well-documented that on average, college tuition jumps about 8% every year, and compared to college tuition prices in 2003, schooling costs 88% more.
Scherzer explains that government and local contributions to schools have dropped, and "when state appropriations decrease, colleges have three main options for replacing the lost revenue: increasing tuition, shifting enrollment to out-of-state residents who pay more, and cutting enrollment so each student has the same size slice of the smaller pie of state funding."
On the list of ten items, college textbooks ranked at number five, prices increasing by 83%, and elementary and high school tuition at number six, prices jumping 67% in ten years. This makes three education-related items on the list, which coupled with rising student debt makes higher education seem less and less attractive.
Medical services make up two items on the same list, with hospital service prices rising 85% and veterinarian services going up 63%. The American healthcare industry has always been notoriously expensive, but the price increases mostly come from more advanced technology and equipment being used to treat patients today. "The Kaiser Family Foundation says one of the major factors in the growth of health-care costs has been spending on new technologies, which 'generate demand for more intense, costly services even if they are not necessarily cost-effective.'"
Interesting price jumps on the list include the food-related items, with beef and veal jumping almost 65% compared to the meat from a decade ago, and eggs getting 58% more expensive. Global food prices are on the rise due to the changing climate and growing population, so it makes sense that two of the most consumed foods in the world are getting more expensive to acquire.
What have your experiences been with increasing commodity prices? Have they affected how you budget home and travel expenses? Let us know in the comments below.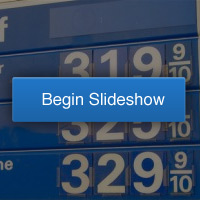 Related Stories:
Are Identity Thieves Living It Up On Your Utilities?
How to Overcome 6 Awkward Money Moments
Rated by You! Top 5 Banks on MyBankTracker
Ask a Question