Money Chat: Would You Pay for United Airline's Subscription Packages?
Last week, we wrote about United Airlines, who recently began offering subscription packages in which customers can pay for an entire year's worth of airline fees. The team discussed whether or not would pay these fees, especially when there are plenty of airline credit cards that can offer great benefits in terms of getting free checked baggage, upgraded seats, priority boarding and access to airport lounges.
Claire: I wouldn't pay for it. I think they're stupid and I'm very curious to see who would actually purchase these packages.
Amy: I feel like they definitely cater to frequent travelers, and are of value to those who fly all the time for work.
Simon: United charges $25 for your first checked bag.
Amy: Right, so if their most basic package is a $349 one for one checked bag per flight, you have to travel at least 14 times a year to make it worth it. These packages are probably only valuable for corporations that send their employees out on business trips all the time.
Simon: Just get the credit card.
Claire: That's what I was going to say!
Simon: Some credit cards offer free checked bags for only $95 a year.
Claire: As opposed to $300 something, and you get the perks of having the credit card points.
Simon: United Airlines has a $400 card, and they offer two free checked bags, priority board and priority security screening!
Amy: I don't know why they would create a line of these subscription packages, if airline cards themselves offer very similar perks, for cheaper. Maybe they're just taking advantage of the people who don't know that these cards exist.
Bishoy: There's definitely a market of business travelers.
Amy: Yeah, very "Up In the Air" George Clooney-type of people. There's no way I would buy it, especially because I feel like there are a bunch of caveats, like how you can't upgrade to Economy Plus class unless seats were available. Economy Plus class seats are available for sale to anyone who flies on a flight, regardless or not you paid for a subscription package. So that's lame.
And this doesn't even cover international flights, since these subscription prices are for domestic flights.
Claire: I think it's just one more way for them to be like, "This is another avenue for us to make money."
Amy: The airline industry is so tricky and deceptive with their fees.
Claire: I want to understand why it is that they're "losing so much money" but charging so much for everything they provide. They charge for all these baggage checks, they don't give you meals, you have to pay for your snacks…
Simon: It's because fuel prices are going up.
Claire: Is that the only reason though? Every single flight I'm on — every single one — is packed. Doesn't matter if it's red-eye, doesn't matter if it's in the middle of the day, they're always full.
Simon: They put out fewer flights and they cramp everyone into the same flights.
Bishoy: The airline industry knows exactly what they're doing. They know exactly how many people to anticipate for flights, they know exactly who they can forgo, who they can upgrade. They have a great model, but they're still going to keep charging for miscellaneous things unfortunately.
– – – –
MyBankTracker readers, would you pay for subscription packages if they became available for your airline? Comment below or vote in our poll!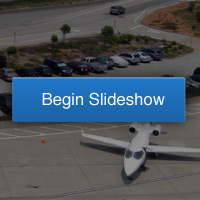 Related Stories:
United Airlines to Offer Subscription Packages to Fliers
Top 5 Travel Rewards Credit Cards
Are Identity Thieves Living It Up On Your Utilities?
Ask a Question